By: Ravi Sinha
Track2Realty Exclusive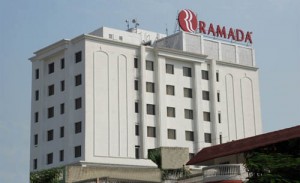 The operational inexperience of the developers' is also being sewn up through strategic tie-ups with the majors in the hotel industry. An improving economic scenario and demand for more hotel rooms across categories is persuading international hotel chains to sign new management contracts with Indian developers and property owners, according to analysts. The industry will witness the announcement of a number of new hotels in the year ahead.
"Renewed interest shown by landowners and developers towards the hospitality sector is attracting hotel groups to get into partnerships," said Shreenath Shastry, National Director (Hospitality) at consultancy firm Knight Frank India. "However, luxury brands will mostly come to projects coming up in the metro cities. Tier II and III cities will witness signing of contracts with mostly domestic hotel chains."
Research by HVS suggests that compared to other comparable major cities around the world, the major cities in India have a considerably lower number of branded/quality rooms supply. The current total supply of approximately 71,500 rooms in the country is significantly lower than that for other countries. Therefore, even with the addition of 61,396 branded/quality rooms across India in the next five years, India offers huge potential to investors and operators across all segments.
Nearly 50% rooms branded hotels plan to add in the next five years will be in the mid-market and budget segments, a trend somewhat similar to what is seen in the Indian airline industry. Investors are comfortable in putting in money in budget hotels and many leading international brands are planning to enter this space in India. At least for some, no-frills hotels will be a new market altogether.
"India has a huge market for budget and mid-market hotels. We are comfortable with investing in mid-market hotels in India," said Ashish Jakhanwalal, Managing Director and Chief Executive Officer at Samhi Hotels, a hotel investment and development company. "We are raising $100 million (Rs.440.6 crore today) for investing in hotel properties and this will be largely in mid-market hotels."
..
to be continued