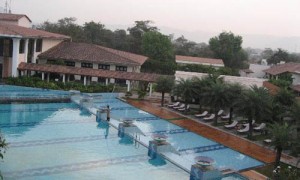 Pune-based Phadnis Group is planning to invest Rs.800 crore  in diverse sectors including real estate, hospitality and infrastructure in the next three years. The group has decided to develop 25 hotels across India which includes newly upgraded Radisson Blu in Alibaug.
"As far as expansion is concern, our main focus will be on hospitality business and we are planning developing 25 new hotels all over the India in the next 10 years. This up gradation is a part of this expansion. We have invested around Rs.35 crore for this expansion. We are very happy to get splendid response from all across the segments for the property since its inception in June 2008. The response has been equally good from all major categories like leisure, corporate events and weddings and to cater to this growing demand we decided to expand the facilities at the property, Group Chairman Vinay Phadnis said."
Under this expansion drive the Radisson has added 68 premium rooms, a banquet hall, 2 meeting rooms, a pre-function area and a courtyard.
He added that the group is developing  infrastructure projects worth Rs.800 crore including government hospitals and roads and this volume will grow to Rs.1000 crore in the next year.
In the area of power generation, Phadnis Group is looking at 10 MW solar power generating capacity across India.
Also, it is setting up a 2 MW solar power plant in Maharashtra's Beed district for which it has entered into an agreement with Maharashtra Energy Development Authority(MEDA).
The group's investment in the next three years across sectors will exceed Rs.600 crore.