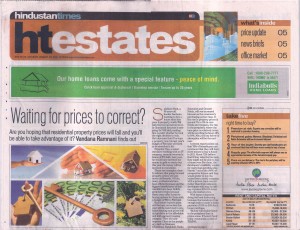 Track2Realty Exclusive: Chairman, Public Relations Society of America, Gerard Corbett announced the new definition of Public Relations. After more than 900 suggestions, much deliberation, crowd-sourcing and lots of voting, the winning definition of the PR is: "Public relation is a strategic communication process that builds mutually beneficial relationships between organizations and their publics."
Had the voting been done in the Indian real estate the definition would have been something very different. PR stands at the bottom of the branding pyramid in the Indian corporate world in terms of money spent, recognition, respect and, most importantly, knowledge.
How true are these glorified explanations of PR where at the academic level one is made to believe that public relation is the management function of researching, communicating and collaborating with publics to build mutually beneficial relationships? PR in general and in real estate in particular is not really helping the organization and its public adapt mutually to each other.
Calls after calls, SMS, repetitive mails'Ķ.unless a journalist is really bothered to say 'Äėshut up'Äô or forced to oblige. On the contrary, when a journalist needs an information or inputs, the over excited PR professionals suddenly turn on their 'Äėmute'Äô button after promising instantly, only to realise that this may be against the core philosophy of the client or even in some cases against the client'Äôs temperament.
Needless to say, PR has failed to evolve as a strategic solution group in the Indian market in general and realty sector in particular.
If PR is seen and treated with contempt, instead of a strategic brand solution mechanism, PR has no one but its own conduct to blame. PR industry desperately needs its own PR for a facelift and as one of the PR professional admits, "The problem starts with the client pitch itself where the Agency is supposed to over promise on media coverage.
What follows thereafter is 'Äėbeg, borrow or steal'Äô with the media for coverage where any thinking or strategy goes against the given mandate.'ÄĚ After all, the client has been impressed with you to sign a contract only because he subscribes your claim of all journalists being with you, either through professional relationship or through a hidden 'Äėdeal'Äô.
Till the time the PR industry is standardised and regulated (so far self appointed bodies have only over glorified themselves to award each other), till the time there is a consensus to not over promise on media coverage alone at the time of client pitch, and till the time good talent joins the industry with a conviction to make the developers 'Äėthink'Äô over the benefits of strategy that one is bringing to the table, PR will continue to be the weakest link in the branding pyramid.
It is in the nascent stage of its evolution in India and more so in the real estate but unless corrective measures are taken now it will continue to be a necessary pain for the media and unnecessary expense for the developers.