News Point: Housing.com claims prepare a blueprint that would lead to achieve profitability within the next 18 to 24 months.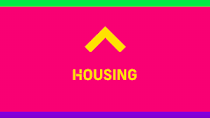 Housing.com says that driving profitable growth is a top priority for the management team and that it has a robust plan in place to become cash flow positive by late-2017 to mid-2018.
The Company, in the last 6 months, has taken several key steps to set the business on a path to profitability, including focusing the business model & strategy, aggressively scaling up monetization and optimizing its costs.
At the end of last year, Housing.com focused its business on home buying and selling, the largest and most lucrative segment of the real estate market. Subsequently, the Company carried out a reorganization under a new leadership team to establish a single and unified focus on home buying and selling in the top 7 metros.
As part of this exercise, the Company discontinued non-core categories like Rent, Land, Commercial, PG & Hostels etc. and improved operational efficiencies across the board. Compared to six months ago, the Company has reduced its cost base by 2/3rds or 67% – while strengthening or retaining all key capabilities for future growth.
Beginning this year, the Company has initiated aggressive monetization efforts and exhibited strong performance with revenues growing on average 200% month-on-month and on track to achieve $10 million this fiscal year, a 10x increase from the previous year.
In addition, Housing.com's visits per month have increased 3.5x in the last six months from 1 million to 3.5 million per month and will be at least 50 million visits this fiscal year, likely emerging as the highest for home buying and selling in the country.
Commenting on this, Jason Kothari, Chief Executive Officer, Housing.com said, "We are extremely pleased with the Company's transformation in the last 6 months. With all of the business's fundamentals now in place, Housing.com is set to achieve its revenue and cost targets and poised to attain both exponential growth and cash flow profitability within 18-24 months."
The renewed focus on the home buying and selling real estate segment has resulted in tremendous growth for Housing.com's business. The Company has revamped its management team by hiring new, experienced and accomplished industry professionals and also through a series of internal promotions.
The investor sentiment has been extremely positive, with the Company having raised a fresh round of financing from SoftBank in December of INR 100 cr. The Company recently also received a personal investment from Vineet Singh, ex-business head of 99acres, a competitor of Housing.com.