Track2Realty Exclusive
Bottom Line: There are certain inherent magnetic forces that attract NRI professionals to Bangalore property market.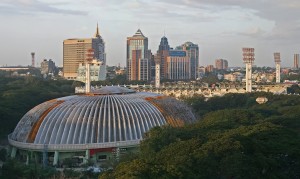 Statistics only tell half the truth when not corroborated with the overall reality. This is all the more true with the investment trends of the property market. Some of the recent NRI investment into the Indian property market justifies this theory. For example:
NRIs investment is shifting to Coimbatore and Kochi from Bangalore
Lower ticket size of Coimbatore and Kochi makes it more attractive destination than Bangalore 
However, this trend neither is just Bangalore specific; nor does it tell the comprehensive story. For example, in Delhi-NCR also, the NRI investment is shifting from luxury destination of Gurgaon to Noida. In the West, the NRI investment is shifting from Mumbai to Pune.
Does it mean that the leading cities like Bangalore are losing out to the emerging destination like Coimbatore and Kochi? 'ÄúNot really,'ÄĚ maintains Nikhil Hawelia, Managing Director of Hawelia Group. According to him, this is not a Bangalore-specific trend but needs to be looked at the pan-India level which could answer as to why Bangalore is giving the impression of losing out in public perception.
'ÄúAmong the NRIs we need to classify the difference between the retiring NRIs coming back to India and the professional NRIs who are shifting their bases back to the country of origin. Majority of the NRIs home-buyers today are professionals and they are still bullish on the traditional business destinations like Bangalore, Gurgaon or Mumbai. But the retiring NRIs are opting for Coimbatore, Noida or Pune for lower ticket size, cost of living, better climatic conditions or nostalgia of home towns,'ÄĚ explains Hawelia.
Manju Yagnik, Vice Chairperson, Nahar Group agrees that Bangalore is still top choice for the NRIs despite infrastructure bottlenecks. The major factor that attracts NRIs to invest in Bangalore is the booming IT sector, which is considered to be having the largest concentration of leading IT and ITeS companies.
'ÄúThe infrastructure development in Karnataka including Bengaluru and other cities has 44 new projects in urban development worth Rs. 90,000 crores. Flyover and underpass projects including elevated roadways for Bengaluru will be worth Rs. 20,000 crores. The growing number of such IT/ITeS companies in Bangalore provide good job opportunities to NRIs who plan to settle down in India. Moreover, exponential growth in infrastructure and real estate sector also contributes positively towards influencing NRIs to invest in the property market,'ÄĚ says Yagnik.
Kaizad Hateria, Brand Custodian & Chief Customer Delight Officer, Rustomjee Group maintains that Bangalore has been the fastest-growing city of India since the past few decades. IT has been the major growth driver and is responsible for aggressive real estate development in the city. Being the IT hub of India, Bangalore has a multi-cultural population with good social infrastructure, excellent educational institutes and constantly upgrading physical infrastructure.
Bangalore has become a hub for NRIs & HNIs. Bangalore has a large base of expatriates who live in the city and working abroad, families of these residents are well travelled, cultured and have sophisticated tastes. Growth in the IT Industry and a rapidly increasing number of High Net-Worth Individuals and movement of expatriates has brought Bangalore real estate in to prime focus for NRIs,'ÄĚ says Hateria.¬†
Advantage Bangalore
Bangalore Number One choice of NRIs
NRI professionals still bullish over Bangalore for shifting into India
IT/ITeS professionals major chunk of NRIs settling in Bangalore
Only retiring NRIs opting for alternate locations
It is true that the majority of the NRIs are IT professionals who want the kind of professionalism and transparency that they are used to in the developed countries. That is also the reason why the demand for office space is in Bangalore for exceeds the national average.
Another critical factor in favour of Bangalore attracting the NRI buyers is the cost of housing. Decent houses in the Bangalore property market is today selling at 6,000 rupees per square feet, which would cost no less than 17,000 to 18,000 thousand rupees per square feet in other traditional business destinations for NRIs, like Mumbai or Gurgaon.
A high number of NRIs techies who are abroad currently are attracted to Bangalore, as they are sure to find a job on their return to India. Of late, State Cabinet has cleared 7300 crores action plan to be implemented over the next two years. The Karnataka Government has proposed infrastructure improvements at various locations like Peripheral Ring Road, Metro Rail, Signal Free ORR, High Speed Rail Link, Mono Rail, and Elevated Expressway.
Thus, while the retiring NRIs might be buying properties in Coimbatore or Kochi for lower ticket size, cost of living, better climatic conditions or simple by merit of the city being the home town, it does not reflect the large-scale trend. As a matter of fact, for the majority of the NRIs in general and the NRI techies in particular, Bangalore still stands as the Number One choice to buy a property and settle in the city.
By: Ravi Sinha