Track2Realty Exclusive
News Point: Crowdfunding in real estate is different from the organised model of REIT and it is yet to gain ground in Indian realty due to lack of trust & transparency.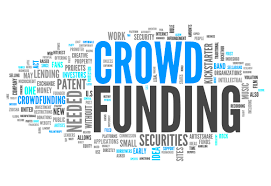 At a recent seminar in Delhi on financial planning and investment in Indian real estate, someone from the audience asked a pertinent question as to how is crowdfunding different from other organised and institutionalised form of investment in the sector. Another investor was curious to know as to how is crowdfunding different from Real Estate Investment Trust (REIT).
With real estate giving better ROI than any other investment vehicle in the country the investors in the India are today exposed to what is happening in the global market. The investors are hence curious to explore what has been tried and tested format in other matured markets – crowdfunding.
However, though crowdfunding the world over has been about peer to peer funding, there are many challenges in the Indian real estate market in absence of any organised trust/agency that make crowdfunding a non-starter.
So, what makes crowdfunding different from REIT. Rattan Hawelia, Chairman of Hawelia Group tries to explain it in simple terms. According to him, REIT is an investment option where the investors can put their money in large-scale properties which is open to everyone by buying stocks. But with REIT the investors only know the portfolio and not the properties. However, in crowdfunding, individuals can single out a particular building or builder to invest in.
"Crowdfunding has more flexible underwriting norms than probably what REIT can offer. That makes it a high risk and high return game. After all, REITable properties are established income producing assets while crowdfunded projects are mostly newly launched and start-ups that need early stages of funding," says Hawelia.
David Walker, MD, SARE Homes finds another difference between the two when he says REIT has already gained official sanction, while crowdfunding is still not officially recognised in India, unlike in the emerged economies. "Once approved and regulated, crowdfunding has the potential to become more popular than REIT and other organised investments. The latter are cumbersome for retail investors, who prefer customer-friendly investment avenues, as crowdfunding happens to be in the West."
Sandeep Ahuja, CEO, Richa Realty says in REIT usually many properties are pooled together and the investment is listed and can be transacted. Crowd funding, is mostly done on a single project. It is also not traded on any exchanges and thus not as liquid as a REIT investment.
Requesting anonymity, a developer who has successfully formed a loose alliance of initial investors to get the crowdfunding tries to explain a method in the madness. He asserts that in a market like India where all the legitimate funding options are increasingly drying up there is absolutely no harm in getting crowdfunding as long it is not violating the law of the land.
"Any investor at any given stage of investment through any means knows his consumer rights. So, there may not be a regulating agency like the REIT for crowdfunding in India, yet it is a legitimate business transaction between the willing parties concerned. Many private deals, both debt and equity, happen without the regulator coming into the picture" says the developer.
There is no denying that the ROI would be higher than the REIT for the parties interested to lend to the developers through crowdfunding. Yet, the risks are also much higher in a market like India where access to right information is challenging and transparency is lacking.
Moreover, crowdfunding is definitely very different from REIT – be it with the operational methodology, nature of investable properties, legal framework or the alliance between the concerned parties. And hence, in the absence of any prescribed guidelines the few and far between crowdfunding (if at all they can be called crowdfunding in the conventional sense of the term) is always covert than overt in the Indian real estate.
By: Ravi Sinha