By: Rohan Siroya, Partner, Legend Siroya Realtors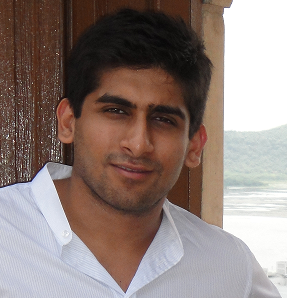 Track2Realty Exclusive: When it comes to the esteemed idea of real estate, industry stalwarts can boast that in this country, real estate can match up to any investment. As an investor though, you would require a little more convincing. So what should you look at? The answer stems to a more personal equation between liquidity, appreciation, other income, and probable growth.
Firstly, India's growth story is far from over. At least, not for the next decade. The reasoning is simple; we are a developing nation with abundance (as compared to population) of cheap resources that are waiting to be utilized in the globalization format. So GDP is not an issue here; not in the long term.
If as an investor your perception of making a good return is a quick buck, by all means look at other commodities besides real estate. For this option to be really fruitful, you must look at a long-term holding capacity.
That being said, in this highly competitive market, financial institutions have come up with some fascinating innovations for investments, such as the 20:80 scheme, where investors may lock in an investment by paying only 20%, and pay the rest on possession, without having to pay the interest and still enjoy the complete appreciation in property value.
Real estate, unlike gold and other commodities, can also provide alternate revenue streams; you can lease out your property and benefit from rental incomes. Metal commodities do give you an option to leverage against them at a lower collateral rate than real estate, although gold is seldom pledged for the long run.
So what's to be made of this? The answer, like most things in life, lies in balance. Maintaining a realistic portfolio of investments, with a mix of more aggressive real estate options and safer commodity investments will see you smiling all the way to the bank.
A word of advice in this immediate context; the dollars incredible appreciation against the weakening rupee makes bullion trade a lot riskier than earlier. So for the time being be a bit more adventurous and invest in real estate. You'll find it's a safer investment than many other volatile options today.