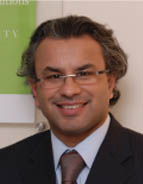 Is their a real fight between tiles & marble? Do you really know what you are buying? Why should one buy vitrified tiles leaving behind the lure of marble? What exactly is vitrified tile? And have we heard of porcelain tiles? Why are more and more buyers shifting to vitrified tiles?
For starters, vitrified tiles are produced from a variety of high grade raw materials including imported white clays which are compressed & compacted via high capacity Hydraulic Presses at a pressure of over 4,000 tons. This is why vitrified Tiles are extremely strong, durable & have almost nil water porosity. These tiles are then decorated using a layer of glaze which gives them a wonderful aesthetic value as the tiles can emulate several natural materials. Subsequently, they are fired (baked) at ~1200C & then, if needed, polished to add a gloss effect.
In contrast, marbles have a natural birth and as such there will be no two pieces alike anywhere. High quality marble will vary in price starting from approximately Rs.300 /sqft & can go upto to thousands per square feet depending on the type, color and rarity of the marble. Marbles are a soft natural material & definitely require constant maintenance including polishing to retain their gloss. Given their soft surface, they are relatively easy to stain and/or scratch.
Vitrified tiles are some of the most durable materials produced in the industry. They take over as the perfect utility tiles with more of low maintenance and durability to go with superior looks equivalent to a marble and other flooring material such as wood or granite. Vitrified tiles, due to their stronger build & negligible water absorption, are resistant to stains & scratches. Marbles may get dirty and react to chemicals by changing their colors to yellowish tones but vitrified tiles do not show change due to their extremely low porosity.
Installation time is where tiles in general score high compared to other flooring materials especially marble. With a professional installation team & good quality adhesives & grouts, the entire process can be finished in a few hours thus reducing the time for the floor to be used for residential or commercial purposes. There is no need for extra polishing etc so buyers can expect to move in their house much quicker if tiles are used rather than marble.
Due to the massive hydraulic presses which are used to compress vitrified tiles, they are available in large sizes, even upto 4 ft x 4 ft. However these are much costlier & of course require specialized skilled resources to handle & install. Although bigger sizes of tiles give a feeling of vastness & can emulate natural materials even more due to the larger design surface area, they are more costly & may not suit all budgets. The most popular size of vitrified tiles is 2 ft x 2 ft although they are also available in smaller sizes.
Apart from installation time & durability, vitrified tiles also win hands down on the price & value for money front as well. Premium quality 2 ft x 2 ft Polished Vitrified Tiles made using Soluble Salt & Double Charge Technology are available for approximately Rs.40 per sqft & Rs.60 per sqft respectively. Glazed Vitrified Tiles (both White & Full Color Body) are available below Rs.100 per sqft. In comparison, comparable quality marble and/or granite is much more expensive & as mentioned, require regular maintenance.
Buying tiles is a long term investment, & as with any other investment, one should first determine needs & applications & then choose the best quality available for a particular budget. My advise is to always choose 'Premium' quality tiles from a reputed manufacturer who believes in delivering world class quality & manufacturing products in an environmentally conscious & sustainable manner. There will be hundreds of tile designs to choose from & your individual colour preferences will determine what is the best aesthetic solution for your living and/or working space. If the application requirement is for low-medium traffic, choose tiles with a Porcelain Enamel Institute (PEI) grading of between 1 & 3. For high & heavy traffic & any external use, the PEI rating should be 4 or 5.
Once the tiles have been purchased, it is absolutely essential for a professional tile laying company to be used for installation. They should use good quality adhesives & grouts from reputable manufacturers. Remember, tile installation is as important an activity as the tile selection & poor quality laying is the easiest way to destroy your floor. I strongly urge you to complement premium tiles with good quality tile installation so that you can enjoy years of virtually maintenance free tile usage.
The author, Madhur Daga, is the Executive Director, Orient Ceramics & Industries Limited