Track2Realty Exclusive
News Point: Online property search & buying by the NRIs might be a reality, the digital medium still has not scaled up to the level of providing seamless solutions to expat Indians.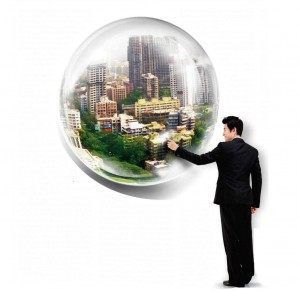 Some facts that suggest the trend of online property search and buying has grown significantly among the NRIs:
Tata Housing claims it relies on online sales by NRIs & HNIs; sold a villa worth Rs. 5.5 crore online
Google's Great Online Shopping Festival attracted many NRIs buyers
Majority of the NRI buyers connecting to developers directly through online ads 
These facts clearly illustrate that the digital medium is the best source for the NRIs to connect with the Indian property market and buy it online. Of course, even with a keen interest in the Indian property market it is not possible for them to physically come and see the property back home. The developers are hence nowadays increasing their online presence.
From online presence to virtual tour of the property, and digital advertising to sponsored games & other connecting platforms, the developers are not leaving any stone unturned to touch base with NRIs.
But the question that still stands is that to what extent they manage to communicate & connect. Whether the online flow of information and connect leads to sales transactions strictly on the basis of project being showcased in the virtual world? Can Online Reputation Management (ORM) of the developer and review of his property by existing buyers is being taken at the face value?
NRI Myth & Reality
Online search is first point to communicate & connect for NRI homebuyers
Developers are using online ads, virtual property tours, augmented realty, ORM and sponsored games to touch base with NRI buyers
NRIs cross check online searches with local contacts, friends, family & peer groups
A local agent is needed for hand holding and cross verification
Manju Yagnik, Vice Chairperson of Nahar Group says online communication is the need of the hour as the NRI community relies heavily in the online space for their home buying in India, as it is not physically possible for them to inspect the property, considering they are based abroad. They use the Internet as a medium to check the property and connect with the developer. Developers on their part connect with the Indians living abroad through the same media due to convenience and easy accessibility.
"This is also a very cost effective way of creating awareness about your offerings and most importantly reaching out to a wider global audience. The Internet also offers developers an opportunity to showcase their products to customers across the international markets with virtual reality and augmented reality tour of the project. Digital medium not only provides a complete insight of the project but also can show you the actual apartment from inside along with furniture placement and with options," says Yagnik.
Kaizad Hateria, Brand Custodian & Chief Customer Delight Officer, Rustomjee Group adds that once made their mind what the NRIs do first thing is to Google for having an understanding of Indian property market and from there they find contacts of various property development companies and channel partners.
"Once they register their interest on any website then only their education starts for different locations, developments, companies etc by phone calls and meetings done with various property advisors & consultants available in different countries and regions. Even after closing transaction they rely on online searches, local property advisors and consultants to follow up on investments made," says Hateria.
However, Nikhil Hawelia, Managing Director of Hawelia Group has a caveat here when he says that online exposure is effective medium only for communicating & connecting with the NRIs. This is first point of information and definitely not the most important criterion to choose a specific property.
"With my experience in dealing with the NRI buyers, I must say that normally their online leads get translated into sales only if there are friends, family or peer group to endorse the project and the developer. Online advertising or Online Reputation Management is not enough to freeze the deal. Once they finalise the deal basis the recommendations then also they need a local agent for hand holding," says Hawelia.
Well, the dynamics of property hunt may be similar to what the resident Indians have, but the online penetration and impact has suddenly grown over the last few years. The Internet savvy generation of today takes to social media in a big way and therefore developers do all possible for the online presence and manage their reputation in the cyber world.
But at the same time they also need the local channel partner who can advise the NRIs on the brand, the past performance of the developer, actual projects as against the digital and virtual promises, various property options available to him considering his budget. Most importantly, the NRIs need a local contact who could help in making an informed decision considering infrastructure projects, connectivity and social infra available in and around the project.
By: Ravi Sinha