Track2Realty Exclusive
Bottom Line: NRI homebuyers are getting more and more realistic in the housing market of India.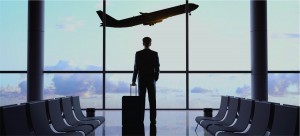 When Alka Rajpurohit, an NRI from Dubai told the local property agent in Delhi-NCR that she would like to sell their luxury apartment in Gurgaon and instead wants to buy a premium apartment in Noida, the broker was surprised. However, this has not been first such request and the broker soon realized that the market dynamics of NRI investment into the Indian property is changing.
From NRI investors and speculators to future end user buyers, the NRI investment pattern has taken a tectonic shift. Moreover, no one is nowadays investing into ultra luxury property or saturated locations. Mid-segment apartment in relatively affordable markets are very much in demand.
Take the case of Arjun Parihar, an NRI from Boston who is now returning to India and has already invested in a mid-segment apartment in Ghaziabad. Though a native of Ghaziabad, his choice is governed by the economic fundamentals than nostalgia of home city.
'ÄúPeople think we make lots of disposable money, but life is not that easy for us in foreign countries. And if I invest in a plush luxurious apartment, then my finances will not allow me to start my business here. What will I do with luxury apartment but no source of livelihood,'ÄĚ says Parihar.
NRI realities

95% NRIs are employees & wage earners and can't afford luxury property in India

Rich NRIs have burnt their fingers or learnt with experience of peer group to avoid luxury

Small ticket investment gives better exit option & rental returns

Job insecurity globally forcing NRIs to be realistic in housing investment back home
As per the data available with Track2Realty, the Malayalese and other South Indian NRIs are nowadays investing into Kochi and Coimbatore than Bangalore or Chennai. Gujarati NRIs are investing into Ahmedabad and Vadodara than Mumbai. Mumbai-born NRIs are investing into Pune and Nashik than Mumbai. North Indian NRIs are investing into Noida and Ghaziabad than Gurgaon. One common thread into all these investments is scaling down of property segment 'Äď from ultra luxury to mid-segment and premium housing.
Kaizad Hateria, Brand Custodian & Chief Customer Delight Officer, Rustomjee Group agrees that nowadays in majority of the cases the clients who buy luxury and super luxury properties are end users. Every end user does not have budget to invest in luxury or super luxury property developments.
'ÄúSelf employed segment of NRIs are more focused to have investment portfolio of different projects instead of putting money in large size developments. They plan to divide their money among various small ticket size projects where they can sell easily if they want to or they can fetch good amount of rentals from various investments done,'ÄĚ says Hateria.
Manju Yagnik, Vice Chairperson, Nahar Group points out that there has been a trend among the NRI community to invest in the Rs. 60 lakh to Rs. 2 crore in properties depending on their social strata, as this looks to be an attractive and safer option to invest. Most of the affordable luxury housing projects are found in this price bracket in metro cities like Mumbai with high appreciation in long run. Currently the NRIs prefer not to take a risk by investing in super high-ticket size projects, as market is not as buoyant in this segment.
'ÄúNRIs also like to keep the option of exiting open based on the movement of the global economy. A project with large ticket size comparatively takes longer time to liquidate, if required in future. NRIs over the years have been investing in property, but mainly across metro cities of the country as it ensure them the lifestyle they are used to and appreciation value and healthy returns,'ÄĚ says Yagnik.
Does it mean that the luxury and ultra luxury properties will no longer attract the NRIs? The opinion is divided among the analysts but everyone would like to agree that the days of speculation driven investment is over. Many of the NRIs who had invested into some of the most luxurious properties in Gurgaon, Mumbai or Bangalore are today stuck up.
Contrary to the myth, all the NRIs are not necessarily rolling into big money. The fact of the matter is that 95 per cent of the NRIs are employees and wage earners.
A survey conducted by Pravasi Bandhu Welfare Trust, a Dubai-based non-governmental organisation working for bettering the lives of Indian workers in GCC countries, finds that a whopping 95 per cent of NRIs in the Gulf do not save anything and return empty handed to India even after working for a decade. Only 5 per cent of the Indian labour force including the white collared manages to have some decent saving.
The study finds that only 10 per cent of Indian workers in GCC nations live with families, a majority of them fail to save sufficient money due to low wages and high cost of living.
Obviously, all NRIs are not super rich, and those who are have either burnt their fingers with ultra luxury or have learnt from the mistakes of their peer group. And hence, the NRI housing demand nowadays reflect the grounded realism; something that augurs well for the housing market as well since the speculative NRI buying is over and end-user market is fast evolving. 
By: Ravi Sinha