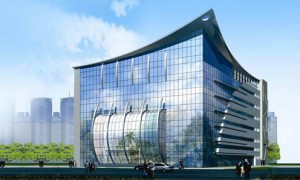 Track2Realty Exclusive: The fact that SEZ story in India was left on the private hands, the key policy plank of SEZ policy, to promote manufacturing and hence create jobs (both skilled and semi-skilled) for the rural masses took the back seat. IT/ITeS with limited scope of job creation, compared to manufacturing, started dominating the SEZs.
Of the 160 functional SEZs, 91 are for IT/ITeS and the sector along with petroleum contributes roughly two-thirds of all SEZ exports. Only 17 are for multiproduct manufacturing and a Commerce Ministry official admits that the SEZ has not fully addressed the concerns of promoting manufacturing.
Though the official admits that it takes much longer to set up a manufacturing factory than an IT facility which is man power driven with easier entry and exit models.
However, what no one wants to admit in the power corridors is the fact that it has not just been the case of IT/ITeS responding fast, rather manufacturing lacked good ports, roads, water and power connectivity.
These were to be provided by the governments, but most state governments did not take the SEZs on priority. Given the due facilities of infrastructure, manufacturing companies too were interested in SEZs.
As a result, the very basic objective of setting up SEZs on the periphery of cities and creating infrastructure for the purpose could not be fulfilled. Over reliance on IT/ITeS defied the objective of inclusive economic growth as well and hence, figure only tell half the story where the government says in 2006 the collective employee strength of SEZs was 1,34,000 and today it is 8,44,916. But a huge share of this is from IT/ITeS and focus on manufacture could have added this number many times.
Next: Developers' reluctance with SEZs