Track2Realty Exclusive
Bottom Line: Mumbai needs compact & affordable housing but the launches indicate reverse trend of large units.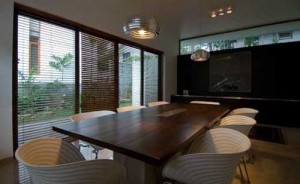 With property prices being the highest in Mumbai compared to any other city of India, there is an overall acceptance to the fact that the city needs compact housing and 1BHK units to keep the ticket size lower. However, the recent launches in the city clearly defy the conventional wisdom of market dynamics and housing affordability.
There has been less of compact housing on offer and hence one wonders whether there are few takers for 1BHK in the city or there are certain other fundamentals of execution that come in the way of creating compact housing units.
Facts speak for themselves. The launch of average apartment size has been 980 sq feet in Mumbai last year. Most of the launches have been 2BHK and bigger ones. 1BHK launch is gradually receding across the city. Is there any method to it or the developers are just getting bullish to make bigger housing units. The slow sales does not support the theory of a bullish market anymore.
Facts indicate receding compact houses
Average launch price Rs. 9000 per sq feet – +16%
68% new launches within city and only 32% on outskirts
Reasons & Reality of receding compact housing
Average launch size 980 sq feet in MMR
No free FSI; premium too high
Purchase power of bigger houses less affected by slowdown
Compact housing increases project cost
With carpet area not more than 40% 1BHK challenging
Ticket size not very higher in 2BHK as compared to 1BHK 
The developers, on their part, agree that affordability is the prime concern for the homebuyers; the 1BHK launches are still decreasing due to market dynamics. They maintain it is not financially viable for them to make a 1BHK since the return on investment is not there. After all, they envision growth and profit and consider the holistic scenario when they launch projects.
There are many key reasons that cannot be ignored today. For instance, earlier there were a lot of areas not usable to the developers or the consumers and were considered free of FSI area but all these areas are now being charged at a higher premium, like staircase and lift lobby, open spaces etc. Ultimately these charges are being loaded into the project which results in making the project expensive.
This has resulted in one bedroom apartment cost rising, ranging from Rs. 1 crore and above in Mumbai. Hence it is not affordable and the number of 1 bedroom is decreasing across the city. The developers point out that the BMC (Brihanmumbai Municipal Corporation) premiums and open space deficiencies are the key reasons of compact housing being compromised, of late.
Dhaval Ajmera, Director, Ajmera Realty & Infra accepts that they have never ventured into compact housing because of the premiums that are charged by the government, which are increasing with each passing day instead of reducing. Hence, the development charges automatically go up further causing the prices to go up. Reduction in different taxes levied by the Central and the State Government on the developers is a much-needed reform and the ready reckoner rates should also be worked upon and bought to a realistic level for developers to venture out into different housing sizes.
'ÄúThe 2BHK starts anywhere from 1.5crore to 3 crores on an average area in all suburbs in Mumbai and 1BHK would be around 1crore to 1.25 crores. The difference is not much when the EMI per say is under consideration. Mostly a customer purchases a property on home loan. Here if the EMI for both 1Bhk and 2BHK is calculated the difference is not much and hence the customers mostly opt for a 2BHK apartment. Also, there are customers in Mumbai owning their own property and would like to upgrade. Definitely the cost of the existing apartment would be looked into while making the purchase decision that encourages them to upgrade to a 2BHK. Hence, these are the factors that are giving a buyer the option on opting for a 2BHK,'ÄĚ says Ajmera.
Parth Mehta, Managing Director, Paradigm Realty finds a method into this when he says that this was the reality whereby developers had already commenced constructions over the past few years where the plans could not be changed. In current scenario most of the prudent developers are opting for smaller ticket sizes preferably between Rs 1 to 2 crore to address the income group where there is genuine demand.
'ÄúCompact size planning results in overheads like increase provision for parking and facilities. As of now most of the developers shy away from making 1BHK however size differential in 1BHK units with size of 380 to 400 sq ft carpet area and 2BHK units with average size of 650 to 750 sq ft carpet area is nearly 35-40 per cent, directly translating into cost differential. Depending on the demographics including the affordability of a particular area, developers have to use discretion in planning apartments,'ÄĚ says Mehta.
Vipul Shah, Managing Director, Parinee Group, however, has a different take about the very concept of compact housing when he says that in Mumbai people are tempted to buy compact 2BHK compared to buying 1BHK considering the future expansion in family and also in Mumbai realty the temptation of homebuyers for compact house is more location specific.
'ÄúOver the last 4 'Äď 5 years there has been an increase in over sized houses, which trend is now reversing and the industry has started to make compact houses as seen from the recent big launches. However, making compact houses increase the project cost but still compact size housing is selling faster which results in faster cash flow and also affordable to customers,'ÄĚ says Shah.
The Mumbai real estate is into cost & benefit analysis mode as far as creating compact housing, which broadly means 1BHK, is concerned. However, the fact remains that since the average launch size has increased in recent times, it is imperative to understand what prohibits the developers to go for smaller 1BHK apartments. After all, the affordability suggests that smaller housing units should have more takers. If only the smaller houses are also incentivized with supportive policies, no other city has as much scope for compact housing as Mumbai.
By: Ravi Sinha