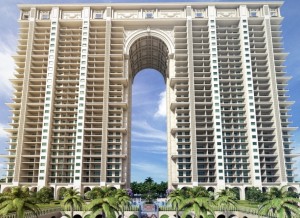 Track2Realty: Sentiment around Indian real estate among both domestic and international investors has improved in recent times, following the election of a new government and also on account of an upturn in consumer demand, says¬†theEmerging Trends in Real Estate¬ģ Asia Pacific 2015 report, published jointly by the Urban Land Institute (ULI) and PricewaterhouseCoopers (PwC).
Consequently, the rankings of Mumbai, Delhi and Bangalore have improved significantly from that of last year in the list of investment destinations. This year, Mumbai occupies the 11th position (it was ranked 23rd in 2013), while Delhi and Bangalore have taken up the 14th and 17thpositions respectively. In 2013, Delhi was placed at 21st position while Bangalore was at 20th position.
The positive sentiment can be gauged by the fact that global real estate funds focused on India are seeking to raise $6 billion in new capital, on top of $1.6 billion raised in the first seven months of 2014; most of this is aimed at residential projects. In addition, there has been a significant rise in interest from large sovereign and foreign institutional players over the course of 2014, the report highlighted.
Gautam Mehra, Partner, PwC India, said, "Mumbai has climbed the most in ranking among the cities in the survey, from 23rd position to 11th, with the other Indian cities, New Delhi and Bangalore, also seeing a jump in the ranking, driven by the election of the new government. There is certainly a positive vibe complemented by the expectation of an improved economy and a more transparent environment, keeping interest levels up among investors.
In this backdrop, the position of excess liquidity across various jurisdictions which is pointed towards real estate augurs well for Indian markets. Additionally, the expected developments around creation of a series of 'Äúsmart cities'ÄĚ focused on large scale manufacturing, and the roll out of REITs, if implemented well, are expected to further add to the momentum. The outcome of large volumes in e-commerce is likely to translate in demand for large scale logistics and warehousing space,'ÄĚ he added.
In its city-specific observations, the report said, prices of commercial properties in Mumbai have remained stable, while rentals were showing signs of inching up as local businesses showed interests in rolling out expansion plans. Since occupancy (currently standing at around 80 per cent) rates were expected to rise, prices/rents were likely to increase too, especially for high-quality and well-located premises.
Meanwhile in New Delhi, commercial properties were already witnessing a rebound on the back of a rise in leasing activities, post the 2014 national elections. Bangalore, on the other hand, saw rents and capital values of business park facilities increasing steadily over the last few years. Some areas, such as the corridor along the Outer Ring Road were attracting attention among investors, the report added.
Overall in Asia, real estate markets are expected to remain resilient despite weakening economic fundamentals throughout 2015, as capital continues to flow into the industry from a variety of investment sources, both domestic and international. Japan remains a favored country for real estate activity, with Tokyo and Osaka ranked first and third, respectively, in terms of investment and development prospects for next year.
'ÄúCurrently, Asia'Äôs real estate markets are beset by an abundance of riches. Whether derived from new sources of institutional capital, or from almost six years of global central bank easing, a seemingly endless stream of money is now pointed at real estate assets across virtually all jurisdictions and asset classes. This is pushing up prices and further compressing yields,'ÄĚ said¬†ULI North Asia Chairman Raymond Chow, Executive Director, Hongkong Land Limited¬†in Hong Kong.
'ÄúAs a result, we are seeing fewer transactions, a growing shortage of investment-grade properties, a search for alternatives to core products, and a general pullback from assets in secondary locations. We can expect this to continue over the next several months.'ÄĚ
The Emerging Trends report provides an outlook on Asia Pacific real estate investment and development trends, real estate finance and capital markets, and trends by property sector and metropolitan area. It is based on the opinions of more than 385 internationally renowned real estate professionals, including investors, developers, property company representatives, lenders, brokers and consultants.
The top five investment markets for 2015:
Tokyo¬†(ranked first for investment and development) 'Äď Tokyo'Äôs popularity is attributed to the government'Äôs massive economic stimulus plan that has catalyzed property purchases in anticipation of rapidly rising prices. While ongoing credit easing is allowing 'Äúplenty of room for markets to run,'ÄĚ the report points out that Tokyo'Äôs attraction 'Äúlies not only in its prospects for asset price inflation but also in its status as a gateway city featuring'Ķlow levels of perceived risk'ÄĚ
Jakarta (ranked second for investment and development) -  The city's appeal is predicated on Indonesia's booming economy as well as strong asset price growth over several years. In general, real estate prices remain low compared to other large Asian cities. One issue of concern: The market remains opaque, with interviewees expressing concern about the land title process and the court system
Osaka¬†(ranked third for investment, fourth for development) 'Äď Osaka is benefiting from the fierce competition for assets in Tokyo, with many investors being pushed into Japan'Äôs secondary markets. Much of its product oversupply 'Äď particularly in the office sector 'Äď was absorbed over the past year, and vacancies are continuing to decline
Sydney¬†(fourth for investment, third for development) 'Äď High yields and a mature economy are drawing international investors to Sydney, which, combined with substantial participation from Australia'Äôs pension and wholesale funds, is creating tough competition for properties. The city is experiencing strong interest in development, specifically in conversions of older office stock into residential units
Melbourne¬†(fifth in investment, fifth for development) 'Äď Melbourne is perceived as offering a similar environment to Sydney. There is a significant emphasis on development, an abundance on capital seeking investments, and attractive yields (despite some compression)
Across the Asia-Pacific region, the industrial/logistics sector is by far the most popular property type for investment prospects for the coming year. According to the report, the appeal of this sector reflects 'Äúchronic shortages of logistics capacity in most markets and the relatively higher yields still offered by logistics plays.'ÄĚ The hotel sector also received high ratings, due to a boom in tourism in many markets. The office sector continues to be regarded as a safe investment; but enthusiasm for the housing and retail sectors has waned. ¬† ¬†
Overall findings from the report include:
¬†'Äʬ†¬†¬†¬†¬†¬†¬†¬†¬† Investors are opting not to buy.¬†Transaction volumes across Asia fell 24 percent year-over-year in the third quarter of 2014, compared with significant gains in the United States and Europe. Although much of the decline is due to fewer land sales in China, transactions have dropped in other Asian markets with the notable exception of Australia.
'Äʬ†¬†¬†¬†¬†¬†¬†¬†¬†¬†¬†Product scarcity is prevalent.¬†The structural shortage of investment-grade assets across the region is compounded by growing volumes of capital held by local institutions and the lack of incentive to sell, given that relatively little commercial real estate is held by investment funds that tend to recycle their assets into the market after a few years.
'Äʬ†¬†¬†¬†¬†¬†¬†¬†¬†¬†¬†Investors seek other asset classes.¬†With core product both expensive and hard to source, investors are looking for alternative strategies. This includes value-add deals and, in general, more complicated asset management situations, and finding specific types of assets that may have been left behind by the market.
'Äʬ†¬†¬†¬†¬†¬†¬†¬†¬†¬†¬†Investors are wary of secondary locations and assets.¬†Given the lack of trust in the current market, most investors prefer to remain in gateway cities, where they have more confidence in the resilience of pricing and liquidity. This applies especially in Australia. In China, many buyers are avoiding secondary locations because of a spate of overbuilding. Japan is the exception, with competition from local real estate investment trusts (REITs) forcing investors to branch out to cities other than Tokyo.
'Äʬ†¬†¬†¬†¬†¬†¬†¬†¬†¬†¬†Emerging markets are losing some appeal.¬†Fast-growing markets such as the Philippines and Indonesia remain on investors'Äô radars, but the attraction has dimmed somewhat this year as investors become cautious over the potential for capital outflows in the wake of upcoming U.S. interest rate hikes.
'Äʬ†¬†¬†¬†¬†¬†¬†¬†¬†¬†¬†Investors are increasingly willing to adopt development risk.¬†Forward-funded and build-to-core strategies are popular, especially in Australia. In Japan, however, development is less attractive given increased construction costs.
'Äʬ†¬†¬†¬†¬†¬†¬†¬†¬†¬†¬†Currently, strong asset prices are in marked contrast with weak rentals.¬†Occupational markets are weak in many markets, especially in Australia and Japan. Many investors project that the contrast between prices and rentals will shift, with returns based more on stronger rental fundamentals than soaring prices.