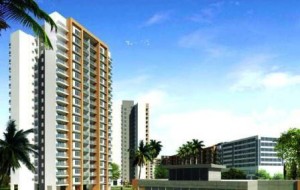 Track2Realty Exclusive: While the concept is being touted as the next big thing for the realty industry, there are both pros and cons to be weighed with integrated townships. There, of course, is the flip side too. Long gestation periods for these projects to take off and reluctance on the part of people to move to an isolated location are challenging from the developers perspective.
From buyers' perspective the cost of units in these townships is not always lower than the suburban areas of the city. This is because the land cost may be low but cost of creating entire infrastructure in the remote areas is very high which is also passed on to the buyer.
Analysts argue the most viable roadmap would be to develop the project on a public-private partnership with select developers who will be responsible for infrastructure development, construction, marketing, operations and maintenance of the proposed township. Integrated townships would then only hold the key to urban solution.
 Track2Realty ranking of the top 10 integrated township destination cities of India:
Bangalore
Delhi-NCR
Mumbai
Lucknow
Kolkata
Jaipur
Chandigarh
Chennai
Pune
10. Panipat
Many realtors developing township across the country feel the boost given on development of infrastructure and improving connectivity by constructing highways will open new opportunities to develop both commercial and residential townships. However, they believe that the government needs to adopt a multifold strategy for revival in the real estate sector. Their expectations are:
The government must incentivize developers by waiving off development charges and reducing stamp duty and registration costs
Explore Public-Private-Partnerships which should be scaled up rapidly so as to match the demand for affordable and integrated townships
The developers should get infrastructure subsidies on developing townships as it leads to an overall infrastructure development of the area leading to an increased cost for the developer
Clarity in policy and more FDI infusion in township projects