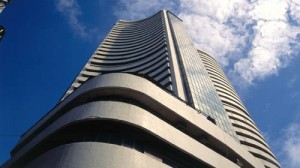 Singapore's Lion Global Investors, which manages about S$29 billion ($24 billion), said on Thursday, July 15, it was turning bullish on Indian stocks and Wednesday's bomb attacks in the country's financial capital would not change its view.
Like many investors, Lion Global has been underweight India for several months on concerns about rising inflation and the recent corruption scandals affecting the Government.
"In particular the real estate sector has been aggressively underrated… We feel that many of these concerns are now overdone given the extent of the correction and as such have selectively been adding to our positions," CIO Simon Flood told Reuters.
He added that Wednesday's three bomb blasts that killed 18 people in Mumbai, the biggest attack since Pakistani-based militants rampaged through parts of the city in 2008, did not change the Singapore asset manager's view on India.
Lion Global recently increased its holdings in India's largest real estate company DLF and Prestige Estates, a developer that is active in and around Bangalore.
According to the latest monthly report for Lion Global's India equities fund, which covered through end-May, the fund's top India holdings include energy-focused conglomerate Reliance Industries,  technology giant Infosys and ICICI Bank .
The India fund lost about 10 percent in the five months to May 31, in line with the fall in the MSCI India index which is its benchmark.
India's Sensex index has declined about 9 percent since the start of 2011, making it one of the worst performers in Asia.
Lion Global's Flood said investor sentiment towards India is starting to change.
"One of the key concerns troubling investors in India this year has been the impact of inflation. We are of the view that the recent action by India's central bank to hike rates by an unexpected 0.5 percent has done much to restore investors' confidence that the worst of India's inflationary pressures are probably behind it," he said.