Track2Realty Exclusive
Bottom Line: Isn't it ironic that most of the urban centres of India, most notably Mumbai, which should have ideally been the market of rental housing has not been designed to be so with policies and incentives?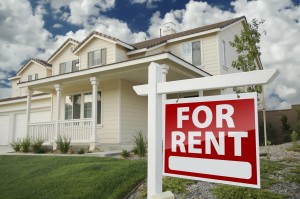 A market like Mumbai has evolved as the rental markets by default due to the compelling dynamics of demand, supply & affordability where migrant professionals need a house without being forced to invest in home purchase.
Mumbai, as a matter of fact, demands rental housing to be promoted as the feasibility of such an option provides a broad choice of homes to both the investors as well as the expat professionals. The recent economic turmoil also underscored the many advantages of renting and raised the barriers to home ownership, sparking a surge in demand that has buoyed rental markets across the MMR.
Rental housing reality check 
To make Mumbai ideal for rental market like any other international city the infrastructure has to be improved at par with other global cities 
Mumbai needs a lot of value accommodation options like studio and serviced apartments to suit the needs of a varied customer base
Affordability and accessibility are two main factors people consider when renting a house
Major demand drivers are BFSI and IT/ITeS  
Market reality
Facts speak for themselves. In Mumbai, while the property transactions have been hit the increasing rental values in the last couple of years are testimony of the fact that the time has come for the policy makers to frame policies for the same. Developers, meanwhile, have their own reasons why they shy away from investing into rental housing.
Apart from the archaic laws in favour of the tenant, low rental income is cited as the reasons why the rental housing scheme could not gain ground in Mumbai. Track2Realty estimates suggest that in Mumbai rental housing is home to about 33 per cent of its population, as against the national average of 11 per cent. Bangalore has the highest share of 55 per cent people living in a rented house.
Analysts also lament the fact that rental housing as an independently catered-to market segment is not yet prevalent in Mumbai or for that matter in India, largely due to poor yields as against high capital appreciation. For instance, while annual rental yields in Mumbai are in the range of 3-5 per cent, annual capital appreciation is much higher at 10 per cent; thus forcing investors to focus on the latter.
Why rental housing could not succeed
Lack of institutional support
Low rental yield 3-5% against high capital appreciation 10%
Archaic rental laws
Market acceptance
The market is nevertheless mature to adopt rental housing in Mumbai, with or without institutional mechanism. However, the policy incentive to the developers will further bring clarity in the market as Mumbai has been and continues to be the destination of migrant professionals from across the country. This steady influx of people has also been driving perhaps the highest demand for rental housing in Mumbai than in any other Indian city.
Analysts advocating for rental housing in Mumbai maintain that there is an urgent need to classify the tenants' location preferences which change according to levels of seniority within the organised (corporate) segment of Mumbai's employment landscape.
For example, a senior executive would give high priority to quality of life, followed by family needs; whereas a junior executive would first consider budget constraints, followed by commute time. Based on these factors, they suggest that the rentals across various popular rental localities in and around Mumbai reflect the element of desire of each category of executives.
Advantages of rental housing
Built to suit for professionals with a tenure
Saves from over-investment
Flexibility to invest in preferred city while working in Mumbai 
Lack of vision
It was in the absence of this understanding that the rental housing scheme initiated in 2007 to decongest Mumbai failed to take off. While the Mumbai Metropolitan Region Development Authority (MMRDA) cleared 39 construction projects under the scheme, almost all fell into remote areas. Moreover, the decision to revise the scheme was taken in 2013 after recommendations made by a high-level government panel, which found the rental scheme unviable.
Under the new model, participating developers or land owners were eligible for a floor space index (FSI) of 3. FSI, which defines the extent of construction permissible on a plot, is the ratio of built-up area to the total plot area. An FSI of 4 was made available under the rental housing scheme. The high-level panel had found that a higher FSI was undesirable in several areas.
Thus, rental housing as a government policy could not take off in Mumbai despite of the market being ripe for the same.
Experts speak
Lalit Makhijani, Chief Marketing Officer Godrej Properties agrees that Mumbai has always been one of the prominent cities in terms of residential homes. Over the years, rented housing has given good returns. Mumbai has large number of migrant population and they come to the city looking for good jobs and a better life. This has a direct impact on the growth of rental housing segment in the city.
'ÄúThe rental prices in the city are on the higher side due the growing purchasing power and changing lifestyle of the people. With the development of peripheral areas like Thane and Navi Mumbai, the rental housing market has been expanding in a big way. With better infrastructure and enhanced connectivity, today it is easy to find rental accommodation in almost any part of the city depending on one'Äôs budget and preferences,'ÄĚ says Makhijani.
Niranjan Hiranandani, Managing Director of Hiranandani Group feels that Mumbai has evolved as an ideal rental housing destination only through being forced by the market dynamics. According to him, if Mumbai could shape up so well as a rental housing market without the policy incentive, that itself shows the potential of the city for rental housing schemes to incentivise the developers.
'ÄúMumbai is a big market for rental housing but this has evolved by the increasing market demand. The city is a magnet to professionals from across the country. If institutional support is granted to the rental housing as a business module then I have no doubt that Mumbai will shape up as the best rental housing market in the country,'ÄĚ says Hiranandani.
Ravi Gurav, Member MCHI-CREDAI points out that the Mumbai rental market in 2016 is doing better compare to last two years of 2014-2015. Though rental income is still around 3 per cent of the property cost on per annum basis. It is less than the interest rates on bank deposit. In international market rental yield is around 5 to 7 per cent on an average basis. Due to low yield investors do not prefer to invest in residential property for long term basis.
'ÄúMajor residential property available for rents are owned by individuals who own another house in city which is not in use so it is available for rent. Also, in Mumbai there is no incremental demand year on tear basis for property on rent. So considering these factors Mumbai can not evolve as rental market like other cities in world,'ÄĚ says Gurav.
Learning
In most of the developed countries, like the US, the rental housing properties are built specifically for the purpose of renting and are owned by Real Estate Investment Trusts (REITs) or corporate groups, and not by individuals.
There is no doubt that rental housing makes sense for an average professional in the metro city like Mumbai who may have otherwise invested in a property in some other city. It in no way goes against the age-old wisdom to own a property. But yes, it can save many from going berserk to buy a house at the cost of one's credit reliability and credibility in a highly priced property market like Mumbai. 
By: Ravi Sinha