By: Rajeev Talwar- DLF Group Executive Director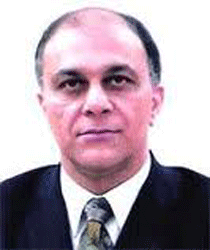 The recently tabled Land Acquisition, Rehabilitation & Resettlement Bill, 2011 in Parliament is meant to replace the 117-year-old Land Acquisition Bill of 1894.
This Bill calls for Relief and Rehabilitation, which was not there in the past legislation. These provisions would apply on acquisition of land beyond 100 acres in rural areas and 50 acres in urban areas.
The Bill permits the land acquisition under three broad categories, one wherein the Government acquires land for railways, ports, highways and canals. Two where it acquires to ultimately transfer it to private companies for a given public purpose and third where the Government acquires land for immediate and declared use by private firms for public purpose. The land acquired other than the first category would require the consent of 80% of the affected population for acquisition beyond 100 acres and further the public purpose, once stated, cannot be amended.
It is important here to clearly distinguish between land acquisition and land purchase. Land acquisition is only done by the Government for a public purpose. In the case of a land purchase, it is a transaction that is done between a willing buyer and a willing seller at the open market rates. Therefore, transactions are between willing sellers and willing buyers, there is no justification for the Government to impose any condition of relief and rehabilitation on such private sector transactions. Private transactions take place at market-determined rates and give full compensation to the sellers. It would be only fair that conditions of R&R be imposed only where Government acquires land.
The fact is that developers normally purchase/assemble such lands on the outskirts of metropolitan and urban areas. In such cases, the landowners themselves are willing to sell land on account of the attractive prices that they are offered. Further, without any compulsion, the landowner decides to carry out a private transaction based on the market value of the land. In such a case, the introduction of R&R would hold no credence as the seller would lose money due to subtraction of the value of the R&R package from the prevailing market rate. Free market prices self-account for R&R benefits and the farmer is under no compulsion to sell the land. Therefore such purchases should be kept outside the ambit of the present Bill.
Another critical issue that this Bill, in its present form, will lead to is a decline in the number of affordable homes desired by the large middle class population of this nation. Compensation is proposed to be raised to four times the market rate in rural areas and double in urban areas along with Rs 5 lakh compensation to the displaced persons; the provision for displaced families is to be Rs 3,000 a month for 20 years; 20 per cent of developed land is to be given to owners and 20 per cent profit on each transfer of land within 10 years is to be shared with owners; all these would lead to huge price escalation for the home buyers.
The industry is also likely be hurt by the R&R package, which is unfairly loaded on it. Also, the retrospective effect clause would adversely impact land prices.
Clearly, there is a need for proper assessment and research. Critical issues like land acquisition do not warrant any hasty policy decision. It calls for a larger public debate to address the multitude of stakeholders before moving forward on it.