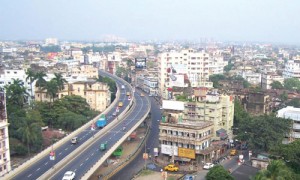 Track2Realty-Agencies: In a boost to realty-related investment in the state, West Bengal Government has decided to grant an exemption under section 14Y of the West Bengal Land Reforms Act for township projects enabling them to acquire land more than the ceiling limit of 24 acres.
West Bengal Land Reforms (Amendment) Bill 2014, which has been cleared by the state assembly, has offered this relaxation to infrastructure projects like transportation or terminal, township, logistics hub.
The government had earlier sought suggestions from pertinent ministries and industry bodies on amending Section 14Y of the West Bengal Land and Land Reforms Act, 1955, which grants exemption from the land ceiling to certain categories of industry.
Before this amendment the exemption iswas confined to 'Äútea gardens, mills, factories, workshops, livestock breeding firms'ÄĚ with no room for modern ventures like information technology.
Besides, the amendment would allow the developers to take five years' time from acquisition of land to complete the project, compared to three years earlier.
'ÄúThis is a pro-industry move. With this amendment, industrial projects would get a major boost,'ÄĚ West Bengal education minister Partha Chatterjee said.
The Opposition however slammed the move. 'ÄúAs the government has failed to bring industry in the state, it has now started promoting only real estate business in the state,'ÄĚ CPI(M) leader Surjya Kant Mishra said.