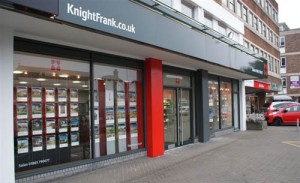 Track2Realty:  India's top 25 real estate companies have reported 4% year-on-year decline in cumulative revenues of Rs 67.44 billion in the second quarter ended September 30, another quarter highlighting the slump in the sector, a Knight Frank India report said.
The analysis of these realty developers' quarterly performance indicates an improvement in sale momentum with focus on the residential sector. While the revenue of top 25 real estate companies declined by 18% in Q3FY12 and 9% in each of Q4 FY12 and Q1FY13, the margin of decline in Q2FY13 was lower at 4%
"The reason being the change in focus of developers on residential real estate which even in this tough economic environment fares better in comparison to commercial real estate," the report said.
To track the growth in the sales volumes, Knight Frank has analyzed data for a set of 14 companies out of the top-25 companies that have consistently disseminated information on a quarterly basis. On a cumulative basis, this set of 14 companies has made sales of 18 million sq ft in Q2 FY13, which is a growth of 25.6% over a year ago.
The same period last year (Q2 FY12) witnessed sales decline by 30%. The sales volume data, indicator for the depth of the market, signals September'12 quarter was much better in comparison to the same period last year.
While the residential demand in major metros was the primary reason behind this uptick, improvement in state of project approvals in some western markets also helped the cause. On the backdrop of improved sentiment many developers accelerated residential project launches, Knight Frank said.