News Point: After 15 years of stint with Knight Frank India, Naushad Panjwani floats business venture Mandarus Partners.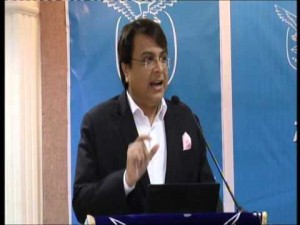 Naushad Panjwani, Senior Executive Director, Knight Frank India has moved out of the international property consultancy after a 15 year long association. Naushad will now be floating Mandarus Partners as its Founder & Managing Partner.
At Knight Frank, Naushad has always been in leadership roles heading businesses across geographies. As the Senior Executive Director, his role encompassed a strategic focus on Business Development and he mentored an array of verticals and departments across geographies.
An ace dealmaker, in the last few years he has been a rainmaker for Knight Frank, clinching several important businesses. He is also the Past President of Bombay Chartered Accountants' Society and on the boards of many institutions.
His new venture Mandarus Partners will focus on Cross Border Mergers & Acquisitions. It has a clutch of partners who are ex CEOs of reputed listed companies.
With a commerce background Naushad is a Fellow Chartered Accountant with the Institute of Chartered Accountants of India.  A former President (2013-14) of Bombay Chartered Accountants' Society, he has experience of more than 23 years across geographies.
He has been with Knight Frank India since 2001 and has handled various portfolios from CFO to heading various businesses. Now as the Executive Director – Corporate Projects, he has focus on cross vertical collaboration and selling, sustainability of business model of all the verticals.
With strategic focus on the West and Special Projects, he has also mentored HR vertical, key client engagement initiatives and Residential Agency business.
Prior to joining Knight Frank, he ran a consulting firm specializing in tax, audits and management consultancy. He is a WIC member of Indo American Chamber of Commerce and member of British Business Group, European Business Group and Indo German Chamber of Commerce. Naushad is the co-author of the book 'Real Estate Laws', one of the 'best seller' in the domain having sold over 7000 copies.
Naushad is also in the jury board of Track2Realty Brand X Report.