The level of enthusiasm has gone down with smart city project as 20 initial aspirants finalised for case study.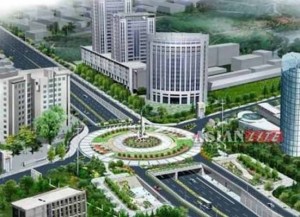 When the idea of smart city was first floated in India, the boardrooms of global IT giants like IBM and CISCO got into business opportunity analysis. In a technology starved urban management zone like India this sounds the very idea of technology driven smart urban management sounds like a great business proposition for these companies.
Within a span of less than two years when the list of 20 initial aspirants of the very same smart city concept is released the level of enthusiasm has definitely not been as high as it has been in 2014. Many of these IT companies are increasingly realizing that Indian cities are yet not ready for smart urban management. It is a too small and too slow development in this part of the world.
Within the built environment of Indian urban management in general and real estate in particular a debate is gaining ground as to whether the smart city in its holistic essence will work in India. The government has nevertheless release the list of 20 cities for the same. These are: Bhubaneswar, Pune, Jaipur, Surat, Kochi, Ahmedabad, Jabalpur, Vishakhapatnam, Solapur, Devangere, Indore, New Delhi (NDMC), Coimbatore, Kakinada, Belgaum, Udaipur, Guwahati, Chennai, Ludhiana and Bhopal.
A section of analysts are bullish on the prospects of smart cities in India. Anshuman Magazine, CMD, CBRE South Asia calls it a welcome step towards the government's urban renewal mission. According to him, while this initiative will involve large-scale retrofitting as well as redevelopment; these cities could become showcases of urban infrastructure development, encouraging others to follow suit.
"Going forward the success will rest on the effective implementation of the development of these smart cities," says Magazine.
Of course, the fingers are crossed on the effective implementation as smart urban management is a long drawn programme in a country where earlier such attempts, most notably with GIFT City Gujarat, have not given the desired results.
Nikhil Hawelia, Managing Director of Hawelia Group says the success looks doubtful keeping in mind the complex nature of urban governance in these Indian cities. He says even though the idea is laudable yet there has hardly been proper consultative sessions to make the participants, including the citizens, understand the nitty gritty details of smart governance and the use of technology.
"To the best of my knowledge 18 out of the 20 cities have opted for retrofitting model. I don't think only one model can work and we need to have a composite of retrofitting, redevelopment and green development. Only one model of urbanization in some selected locations of a given city might not be India's answer to smart city," says Hawelia.
Then there are other pressing issues like inviting the investment and make the PPP model work. Arun Lakhani, CMD, Vishvaraj Infrastructure says the announcement of smart cities will give the required boost to initiatives but significant amount of private capital is essential to realise the goal.
"As per estimates, approximately $45 billion would be required. Water sector PPPs are in early stage and face challenges like non-availability of base line data, willingness to charge/pay. Inadequate tariffs leading to questions on revenue security from and for the client etc. These issues need to be addressed as we move forward," says Lakhani.
Kishor Pate, CMD of Amit Enterprises Housing says smart cities are those that have taken extensive and determined preventive measures against these known side-effects effects of economic growth. Smart growth is always an outcome of a strategic and well-planned approach.
"While planning a city, it is essential to keep the needs and demands of its population, now and in the future, first and foremost in mind. Offering tax breaks to tempt newcomers into the city are all very well, but if such initiatives are not accompanied by measures such as pollution control, a forward-looking infrastructure support and timely technological interventions, the city will grow economically but fail as an inhabitable area," says Pate.
So, even though the list of initial 20 smart cities has been announced, there is no clear definition of what would be smart quotient of these given cities. It seems every city will have its own trial & error method before a case study of smart city is made in India.