By: Ravi Sinha 
Track2Realty Exclusive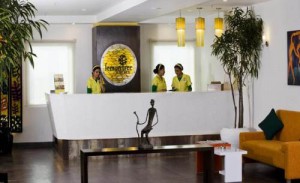 It is not just real estate developers and national & international hospitality majors, but several high net worth individuals and business groups from sectors like auto, petroleum and telecom have grabbed hospitality assets, marking a strategic trend shift. Track2Realty analyses how opportunities and roadblocks co-exist in the hospitality, thus making it an interesting sector where there is room for everyone to grow.
On a macro level the hospitality sector is poised to attract the maximum attention with expected investment of $12 billion in 2012-13, with over 20 new international brands to be added to the sector. The real estate developers in search of greener pastures to overcome the sluggish market also find the sector attractive than it has ever been and set to grow as India expands its soft as well as hard power quotient.
However, on a micro level the sector in India has struggled throughout 2011 to deal with the dual challenge of cost cutting by global corporate houses that resulted in a significant drop in corporate travel, and a perception of being an unsafe destination due to the terror attacks in various parts of the country. The hotel industry is also very sensitive to economic cycles and is therefore intrinsically linked to the state of the economy.
However, weathering the storm the industry in general has managed to revive and the upward movement promises to improve the performance and lead to growth in 2012 as well. Although hotel room supply grew by nearly 15% in 2010/11, growth in demand outpaced supply, and nationwide occupancy grew by 1.7% over that of 2009/10. The growth in occupancy, despite a double digit growth in supply, signals the strength of the hospitality industry in India.
It is thus inevitable that realty developers are looking forward to the hospitality business. Real estate developers Emaar-MGF, DLF Universal, Ansals, Vatika, Ambience and Parsvnath are all bullish to the hospitality biz. While they want to retain the ownership of the hotels, large (mostly multinational) hotel chains are being invited to ally with them for management and marketing functions. Market dynamics of realty in general may have forced us to put the plan on hold, as a realtor says requesting anonymity, the plan has not been shelved for sure.
Sanjay Verma, Joint Managing Director, Cushman & Wakefield says real estate developers 'Äúbring value to the table'ÄĚ. 'ÄúThey have large existing land¬†banks¬†and also the ability to acquire more land.'ÄĚ And since one of the major deterrents to building new hotels is the availability of land, it is logical that the major realtors should foray into¬†hospitality.
..…to be continued