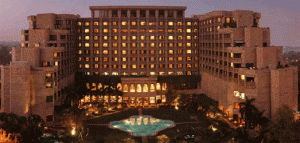 Chicago-headquartered Hyatt Hotels Group is betting big on the upper-midscale segment in India. Its growth in India is going to be driven by three of its brands 'ÄĒ Hyatt Place, Hyatt House and Hyatt Regency. It has already firmed up plans for the first Hyatt Place in the country, likely to be launched at Hampi in Karnataka in June.
The group entered India in 1980 by setting up its first property here, Hyatt Regency. Now, it has a network of 10 hotels. In five years, the hospitality chain aims to expand its footprint five times, with 53 hotels signed up for development across various brands.
¬†'ÄúThe development in tier-II and III markets has substantiated the growth opportunities in this segment. We are seeing a lot of growth and traction in the upper mid segment,'ÄĚ said Ratnesh Verma, senior vice-president, real estate and development, Hyatt Hotels.
Some of the group's projects are running behind schedule. These include Grand Hyatt Pune, being developed by DB Hospitality, Hyatt Place Pune and Park Hyatt Mumbai. While talks are believed to be on for DB Hospitality's Grand Hyatt Pune, the DB group has denied any such development. The DB group's Grand Hyatt Goa is facing green hurdles, as the property is within 100 metres of the coastal regulation zone. Recently, the Bombay High Court had turned down an application by the firm challenging a case filed by environment activists. The activists had moved court demanding demolition of the hotel, but the company has denied any wrongdoing.
DB Hospitality, a sister concern of DB Realty, is promoted by Shahid Balwa, who has been embroiled in the 2G spectrum controversy and is out on bail.
'ÄúOur relationship with DB has been very effective. Entities globally, not just in India, go through financial restructuring. I guess as a long-term partner, we stand by all those developments, unless there is a compelling reason not to do so, in which case it is a mutual determination. But philosophically, we remain committed to the project as long as they continue to progress,'ÄĚ Verma said. He blamed capital shortage and regulatory issues for project delays.
Hyatt Hotels is going to open 23 Hyatt Place, 16 Hyatt Regency and one Hyatt House by 2015. It is going to launch Hyatt House and Hyatt Place outside the US market for the first time. It is also bringing Hyatt Andaz to India, with the first one coming up in the Delhi International Airport's hospitality district by 2014.
With the increased supply, the India business is expected to contribute significantly to the company'Äôs global profits. The company operates hotelks through management contracts and does not plan to invest money in the Indian market. 'ÄúWe don'Äôt have the compulsion to put in capital. We are not a real estate company. Our reasons for capital are strategic to launch a brand or gain distribution,'ÄĚ Verma said.