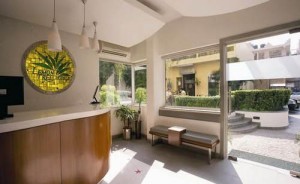 Lemon Tree Hotels, operating various luxury hotels across India, has announced the launch of their brand new Lemon Tree Hotel in Hyderabad. The new hotel is a Luxury Hotel having 267 rooms and will be Lemon Treeā€™s fifth hotel venture in South India. With addition of Hyderabad property, the company now owns and operates an inventory of 1500 rooms across its 14 properties in India.
Patu Keswani, Chairman and Managing Director of Lemon Tree Hotels said, ā€œOur profitable growth has been driven by an end-to-end business model which has led to a 60 per cent year-on-year growth in rooms over the past five years. We design, build, own and operate all our hotels. This ensures that our customerā€™s experience is consistent across Indiaā€. Moreover, the company is planning to add another six hotels to its current portfolio by the next two tears.
Like any other Five Star Hotel in Hyderabad, this new Lemon Tree property features a fitness center, a spa facility, Fresco ā€" rooftop swimming pool and a fully equipped business center. The dining facilities in the hotel are made excellently including ā€˜Kebab Theaterā€™ which showcases the char grilled and tandoori delicacies from different regions of country.
A tea lounge is set there offering the guests with the fine selection of herbal teas and coffees from across the world and a Pan-Asian Restaurant is also established in the hotel. All of these facilities make it a fabulous Hyderabad Luxury Hotel.