By: Ravi Sinha
Track2Realty Exclusive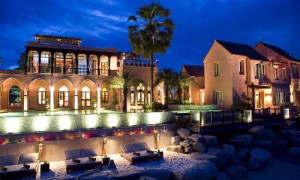 The institutional projects in India are normally working in a PPP model because such projects have long payback periods and require large capital investment. Further, they are large in size and hence require number of approvals, making Government participation relevant to secure initial approvals, clearances and get the project going.
"For large developers, getting into a convention center project alone is still viable. However for a small developer from an opportunity cost perspective it is difficult to invest," Neeraj Bansal says.
According to Bharat Dhuppar the institutional projects work on the principle of colossal upfront investments with long gestation period. Thereby the risk involved too is high. The PPP model mitigates risk to a large extent and brings about some relaxation.
"With the Government too offering support through permissions granted for bringing aboard a Private Partner too aid the viability, PPPs primarily represent value for money in public procurement and efficient
operation. Apart from enabling private investment flows, PPPs also deliver efficiency gains and enhanced impact of the investments," he adds.
Experts believe first of all convention centre has to be seen in pursuance of the policy. The history goes back to the days of the first Prime Minister of independent India, Pandit Nehru, who paved the way for India's convention centres. Way back in the mid-50s, he commissioned the building of the Ashoka Hotel and Vigyan Bhawan in Delhi. Since then, successive Governments have shuffled their feet over decisions that would augment infrastructure, leaving the onus on private developers and hotels to fill the gap.
The developers though had been bullish to the business hotels throughout the country to take care of essential work-related travel, the cream of this segment, namely MICE could not develop at the same pace, due to lack of development of essential MICE infrastructure alongside.
……to be continued