By: Harmit Chawla, Managing Director, HCorp Realty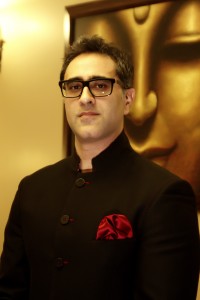 Track2Realty Exclusive: I won't blame the marketing or the branding team in such a set-up where the defined role of corporate communication is very clear—advertising specialist is one who can negotiate the best rate with the media or the ad agencies, PR guy is one who can get them in column-centimetre of print and soundbytes of television studio and others are good for their dealing with the vendors to deliver brochure and other marketing kit on time. Any extra grey cell and one is a misfit in the company and liability for the management.
This creates a cycle of self glory with some of the developers with a pseudo faith in their own companies' brand. No wonder, they start feeling that only they have heard the borrowed names from other markets in terms of having a luxury lineage.
So what even if there are no hills or mountains or many trees in the vicinity; nothing stops the developers from naming there project ending with hills. More often than not project name has nothing to do with the DNA of the project itself, nor does it tell you anything about the project. It does not even address an abstract concept.
The fact of the matter is that today in most of the cases brand positioning has nothing to do with the product, but supersedes all logic is the aspiration of the top management sitting in their ivory towers. Since everyone wants to get into luxury overdrive, there is obviously saturation in that market as all projects in this segment look and sound alike.
It is not just in the luxury segment that the term luxury has been over used and abused. Even in the affordable category, there is overuse of the clichéd jargon like affordable luxury. So-called brand strategists fail to realise that getting the basic amenities is the priority in the affordable segment and the brand should focus on that. As far as luxury is concerned, more than the developers' chest beating, getting a house of one's own itself is luxury in this segment of buyers.
All this clearly points out that brand positioning has nothing to do with project planning. It is a either a pre-conceived deliberate intent or a desire to fit the product into that mould. Pick up any newspaper and advertisement from Noida to Banglore
only address gets changed and it is devoid of any logic on brand and product positioning.
How many of the house buyers are actually looking for—
Designer Landscaping
Club House
Swimming Pool
Jogging Track
Children's Play Area
Gymnasium
Amphitheatre
Tennis Court
Table Tennis
Steam, Sauna
Jacuzzi
Aerobics Room
CrĂšche
Half Basket Ball Court Cards Room
Billiards
Multipurpose Hall
Reading Area
This is generally what is sold under the name of luxury. So, how do I differentiate as a buyer? This has become mundane in the world of luxury.
I feel companies need to go back to the drawing board and decide the DNA of the project and the company also for their own long-term existence. Is the project going to be luxury, affordable, premium, mass housing, what is the play area, and post that only they should develop an organisation structure and system revolving around that strategy. Hence, you bring all your stakeholder around that philosophy.
Develop a product that you want to do and then develop a strategy around it. Look at your bandwidth on it and develop that, be it financial or human resource. More importantly, develop a project for the market not for your glorification (a successful project will any way glorify the company). Every aspect of the project to the most micro level should convey the essence of the project.
Brand positioning of product and a company can not be devoid of each other and none can also have predominance over the other as both are symbiotic to each other. Luxury has been reduced to a mass product and that sounds like imagining a Hermes Berkin in the hands of everyone on the road.