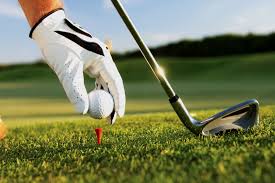 Track2Realty Exclusive: Indian real estate has tryst with many innovations, both to boost the sale and drive the brand. Various themes have evolved over a period of time; some have worked wonders, while others have failed and the developers have learnt their lessons.
In this learning curve, Track2Realty Brand X Report examines how golf has fast emerged as the next innovations to drive the brand in the high-end luxury segment. It is like a 360 degree movement where golf is gradually shifting from luxury to normal recreational activity, but its success as a sales catalyst is yet to be judged since the concept is in its infancy.
Golf may not be the national game, but real estate has largely been driving it as a brand catalyst. The process that started in North India soon spread to South and now even in Mumbai. Indiabulls has launched a project with golf as the theme. Why is Indian real estate so golf obsessed when it is not even the national game? Does golf signify a 'class' that realtors want to sell as 'aspiration quotient'?
The Indian real estate is on a piggy ride with the sports in general, right from IPL to cricketers as 'Brand Ambassadors', inviting the customers with sports icons as 'next door neighbours' and even projects being branded with sports star like Michael Schumacher. Yet, it is generally believed that too many golf centric projects would eventually kill the exclusivity of the project, which is a much desired USP in high-end market?
Is Indian real estate copying the US market where Tiger Woods winning the 1997 Masters Tournament at Georgia's Augusta National Golf Club led to realtors finding fortunes in such projects?
Dr Anil Sharma, CMD of Amrapali Group asserts it will be slightly wrong to say that Indian developers are imitating the US, UK and Europe market. Real estate is a customer based market, and hence developers can not survive if they don't grab and fulfil the choice of the customers. And Indian customers' lifestyle choices are way different from the home buyers in UK and the US.
In India, about 60 per cent buyers hail from middle class but want luxurious style in their life which they desire at affordable cost.  Today the mindsets of people have been changed and they are keen for luxurious style, world class facilities and all basic amenities in their vicinity. Developers usually prefer to provide them all with luxurious way of living with world class themes.
"Generally, the people come under the age of 25-48 and usually express their deep interest in such sports based projects because they find it a great way of style in living. No doubt, till today golf is always considered a game of rich class that is not easily accessible to all. If you look at Indian real estate market, you clearly feel that we have a market of all kind of segments but there is a one thing common that everyone wants to be fit and wish to indulge them in sports activities to kick out the mental stress and stay fit longer," says Sharma.
Some analysts maintain there is a certain lifestyle that surrounds the game of golf and that lifestyle appeals to many potential consumers in emerging markets such as India. There is a greater understanding in these markets about the increased value associated with residential projects tied with golf. There is a growing market in India of aspirational, second-home buyers and golf-related real estate helps respond to that demand.

to be continued