Track2Realty Exclusive
Indian women have stormed into last male bastion 'Äď real estate.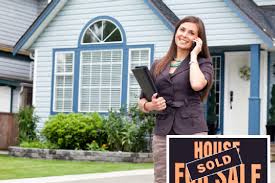 First they were influencers in purchasing the homes, and then became catalysts with contribution as earning members and then they eventually stormed into what could be conveniently called last male bastion – real estate. Indian women have indeed come a long way to prove that a challenging job of realty business is not a taboo for them. Even some of the mothers have excelled in real estate along with the family responsibilities and upbringing of the children.
Many women as real estate professionals feel that the real estate sector with its steel, concrete, bricks and mortar requires not only aggression, power, dominance and vigour but it also involves a lot of site related work, travelling and people involved deal with the inherent malice in the industry.
There is nevertheless a deep-rooted perception that women in real estate are mostly developer's wives. This makes the journey of a woman real estate professional even more challenging. Also, in a male dominated society as ours, women were for long confined to the role of housewives.
Sunaina Gera, Director – Projects, Gera Developments recalls how it all began when the attrition rates in the industry were very high and the company needed people who were capable and could be relied upon. With that as the backdrop, she decided to hang her boots with the interiors business and join the family business. During the journey it became evident that whilst she may have joined as 'Äėthe wife'Äô, the role she played was significant and substantial. Today, the portfolio that she holds is critical to operations as that is where the finances are being managed and in any real estate family run business this becomes super critical.
'ÄúThere is really no coping required. One has just become part and parcel of the sector and in no way do I see myself as an outsider honestly. It was hard to begin with as there were fewer women involved and possibly the Indian work force by and large were also undergoing a sea change. I think with all the changes that have happened around and within us, women are now often seen in the driver'Äôs seat and there is no distinction seen between male & female,'ÄĚ says Gera.
The fact, however, remains that the sector has always been perceived male dominant business. Despite the fact that the time has changed and today we are witnessing women who have been acquiring top leadership positions and have making vital decisions in the industry, the larger universe for quite some time saw the entry of women in real estate as 'Äėoutsiders'Äô.
Historically, the involvement of women in matters relating to real estate has been that it was always a small-scale family run business. So, handling administrative and employee management was a common role of developer wife's. But on the service side the opportunities were minimal. This was for multiple reasons Рnot only education but also lack of infrastructure and security for women to work independently.
Today, women do not feel that a woman has been an outsider it is the perception that has changed with changing times. They rather question that why only real estate but women are leading top notch positions in most of the industries. This also raises the question as to how much the sector has changed to accommodate women professionals beyond back office or reception to allow them into decision making.
Most of the women in the business assert that the sector has evolved and improved with handful women entrepreneurs striking a substantial difference and lending a Midas touch. In real estate, women are proving their mettle by excelling in every vertical by being an integral part and playing an instrumental
role in shaping the industry. Real estate business requires persistence and morale to showcase entrepreneurial skills to drive in growth and to stimulate other aspiring women to be a part of the sector.
Hiral Sheth, Director 'Äď Marketing with Sheth Creators nevertheless makes it clear that working in real estate industry is no path of roses and one definitely has to overcome lots of challenges.¬† She admits to love working in real estate industry and today it is her passion to endow the end consumers with a dream home that they have always vouched for. For her, it has been an absolute pleasure providing all standards of luxuries and satisfying peoples expectation for one of their biggest purchases of their lifetime.
'ÄúSince childhood I always wanted to take up profession which is different. Overcoming challenges has always been the motto of my life and that has been a major driving force for me to foray in this segment. For me real estate has been my family run business, I have seen my elders excelling in the field which has persuaded me to enter this profession and accomplish my challenges,'ÄĚ says Sheth.
Kruti Jain, Director of Kumar Urban Development believes things are changing at a fast pace. The 21st¬†century has seen the emergence of women as power wielders in great force. Now, women are leaders everywhere you look 'Äď from the CEO who runs a Fortune 500 company to the housewife who raises her children and heads her household.
'ÄúWith more women playing a greater role in the boardroom, equality in women legislative rights, and an increase in the number of impressive women role models in every aspect of life, one would think that women might have just gained true equality. However, there are miles to go before this utopian dream turns into a reality,'ÄĚ says Jain.
Women have conventionally been allotted prominent roles only in traditionally women-centric fields such as nursing and other similar professions. However, things are changing rapidly now. An increasing number of women are dominating the male stronghold areas. Women are in every possible field today and the real estate is no exception. Considered to be a very male-centric industry, a rising number of women are joining the real estate sector and excelling at it. It, however, has to be noted that it is the organised sector of the industry which is spearheading this revolution.
The question is how much the sector has changed to accommodate women professionals beyond back office or reception to allow them into decision making. Women real estate professionals believe the change is quite significant, as women have proven themselves to be reliable and dependable. The response has been overwhelming and today the amount of women professionals that have entered the industry has tremendously increased. The sector needs tactful minds that believe in innovation and thereby build a strong foothold in witnessing the development and upgradation of the infrastructure of the country. The last male domination has already been invaded.