By: Ravi Sinha
Track2Realty Exclusive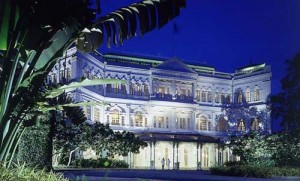 Sops and tax incentives goaded many developers across the country into institutional projects of Convention Centres and Habitat Centres. However, replicating Hyderabad project proved to be a far cry and successful execution has been few and far between. Track2Realty investigates why the potential of MICE segment could not be tapped by the Indian realtors.Ā Ā 
When the real estate market was booming and the developers looking left, right and centre for many diversified areas of growth, with the government extending all sops and tax incentives, the developers moved into various verticals with not even skill or expertise. As a result the prospects for institutional real estate, which had hitherto been seen as a government initiative in India, too looked rosy with many convention centres and habitat centres in the pipeline.
The travel and tourism industry, crying for more and more such facility, was holding its breath for the dynamic days ahead. However, after more than four years down the line the tourism segment is still in search of world class institutional projects to help attract the bigger pie of the globe trotting business community.
It would be understatement to say that the Indian realtors could not tap the potential of institutional projects. It is relatively less favored by most of the developers today. It is believed that the long gestation period and relatively lower rate of return on investments in case of institutional project as compared to commercial and residential projects keeps the developers least interested in institutional projects. Then the involvement of multiple stake holders, compounded by delays in approvals/changes in directives makes the segment less attractive.
The MICE (Meetings, Incentives, Conventions and Exhibitions) business is a key contributor to the overall institutional projects in several nations across the globe and has the potential to add to the overall development of India as a destination. As per a global hospitality research, Convention or Meetings tourism accounts for over 20% of all international arrivals worldwide. With the emergence of India as a key economic hotspot along with China, convention tourism has enormous possibilities in the country.
India, however, remains woefully inadequate in its ability to attract large international conventions. One of the biggest reasons continues to be the lack of world class convention centres in India. The Hyderabad International Convention Centre (HICC) is India's only branded (Novotel), large scale convention facility.
.ā€¦to be continued