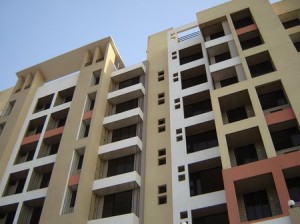 Isn't it ironical that a sector worth $140 billion that has weathered the market crash twice in the last around a decade and still emerged as the fastest growing contributor to the GDP has not been granted even industry status in India? Even at the rock bottom in terms of the market sentiments today, the Indian real estate is poised to grow at a remarkable pace in view of the larger number of private investments and IPOs in the pipeline.
After all, the market capitalization of the real estate sector in India is just about 4.2 per cent of the total market capitalization, which is below the global norm of approximately 15 per cent, thus reflecting the scope available for growth of the sector. Sadly, the image makeover and fair trade practices within the sector have been ignored by all the parties' concerned-government, realtors and media. The media focus seems to be as disorganized and haphazard as the real estate sector.
When a team of journalists with thorough knowledge & background of real estate sector got together to come out with a professional e newspaper, we first asked ourselves-why track2realty? We strongly believe that we can provide an alternative and viable media vehicle to the sector only when we are self-analytical and self-critical. Most of the real estate supplements of the mainline newspapers and realty magazines are actually marketing brochures of the sector and there has been absolutely no attempt to track the real issues and concerns of the sector.
It is here that track2realty is determined to make a difference. We may not act as a consumer rights' activist group, but this e newspaper will not be an extension of marketing brochure either. We are a professionally managed media outlet for tracking the real concerns of the industry, investors and the end users. We will also come out with the research paper on the sector, and our periodical survey will reflect the true concerns of the sector.
While we are providing news, views, reports and advisory to the readers, we are also providing a networking platform for the realty professionals. And last, but not the least, our grievance section will be an open forum for everybody including the end users. In our sincere attempt to track the sector and raise voice for a better & organized market, we may at times rub a section or two the wrong way in the short term perspective. But we are very much committed to emerge as the genuine & reliable voice of the real estate sector in the long term perspective.