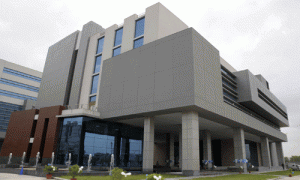 Track2Realty Exclusive: The concept has been new in India and in the absence of home buyers understanding, they have often succumbed to misleading advertisements that promise "view of nature" or "open green spaces."
However, experts caution that the only yardstick to evaluate a green structure is the reduced consumption of energy and resources without harming the environment, and one that is certified as such.
In the absence of buyer' green awareness, many developers have charged a premium for a supposedly green project. "I was asked to pay a premium of 10 per cent extra per square foot than the prevailing rate in area at the time of booking just because the project is supposed to be green," says a buyer, who has booked a flat in a project in Delhi-NCR. "When I asked about the project being delayed by a year, I was told that the delay is due to its being green."
"It is a myth that green buildings are expensive. If some developer is asking for higher price on this basis then one should doubt him," says Mala Singh, founder and CEO of PEC, a green building design consultant. "In fact, various governments are considering green norms for the schemes of affordable and low-cost housing. How can that be expensive?" adds Singh.
"In fact, due to green elements, the delay is curbed and money is saved, hence the developer should ideally give buyers a discount. But several developers take advantage of the buyer's ignorance," says a developer requesting anonymity.
The buyers must not be lured by advertisements which promises one or more green features, and before buying into such a project, it is wise to do some research and be armed with questions.
"A green building is one which uses less water, optimises energy efficiency, conserves natural resources, generates less waste and provides healthier spaces as compared to a conventional building," according to the definition given by the Indian Green Building Council (IGBC).
The ratings have three tiers: Platinum (highest), Gold, Silver (lowest) and Certified (given when under construction), based on the score given for the type of technologies and materials employed to reduce resource usage.
"According to one estimate, cities in India cover only 3 to 4 per cent of the total land mass while they accommodate about 30 per cent of the population. In the next 20 years, cities will witness an additional population of about 25 crore," says V Suresh, Chairman of the IGBC advocacy committee.
"At that time we will need at least 10 crore more dwellings. If the housing sector grows at that pace, preserving the environment and to keep the infrastructure less burdened will become a greater challenge. To make the sector environmentally sensitive and yet to plan for the huge sustainable housing stock, introduction of green concept has become a need of hour," adds Suresh.
Next: Viability of Green Building in India