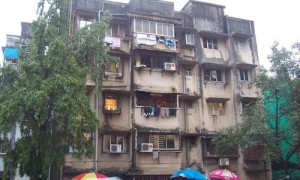 Track2Realty Exclusive: There are certain precautions one must take in documentation when going for a resale property. Om Ahuja, CEO–Residential Services, Jones Lang LaSalle India says all the documents that are applicable for a primary residential property sale would be required for a clear resale flat transaction, as well. The seller should be able to produce all original documents.
"The buyer should establish the existence of a proper Society. The original sales deed and the Society share certificate are most important, since the transaction cannot proceed without them. Also, the buyer should bear in mind that in the case of a resale property, proper transfer and re-registration is necessary," says Ahuja.
The check list of documents required for registration of residential flats, apart from the sale deed, include a letter from the Society that reflects details such as the number of floors in the building, the construction year, the apartment's built-up area and the number of lifts in the building.
The buyer must demand for an assessment bill to the Society from the municipality in question, a NOC from the Collector if the building exists on Collector's land, a copy of the property card, and a receipt for the payment of registration fees. In addition, the buyer of a resale flat should ask for a clear ownership history if the residential property has changed hands before.
The local registrar will establish the authenticity of these documents. If one is buying the property via a home loan, the bank will also run a routine due diligence.
Om Ahuja has a word of caution when he says there are certain challenges that a buyer of a resale flat may face. This could include lack of proper chain of documentation, especially in cases where the property has changed hands more than a couple of times in the past. If the property is over 18-20 years old, it is possible that it was never formally registered in the first place. Registering it at the current point in time would put the onus of paying the stamp duty in arrears on the buyer.
"There may also be additional expenses for repairs to masonry, plumbing, electrical wiring and fittings. Obtaining a home loan for a property which is anywhere close to 50 years of age can also be a challenge. Finally, one should bear in mind that the Indian residential property market is in a constant state of evolution. One is unlikely to find the facilities and amenities that are available in the newer projects on the market in an older building," says Ahuja.