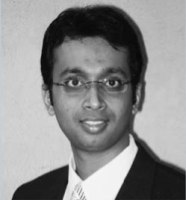 Delhi NCR: Grade A Office
Demand
The period ending 1Q11 witnessed moderate activity in the office market in the city. With CBD vacancy rates continuing to hover at around 1%, office transactions were limited to either small office queries or larger office spaces that were inevitably a churn in the existing stock. The SBD continued to corner demand for larger corporate office space thanks to its significantly higher stock and availability of such space. With good-quality office space fully occupied in the CBD, the scarcity coupled with the SBD maintaining its affordability in comparison to the CBD, office demand continued to be diverted to the SBD, particularly the Saket and Jasola Business Districts, both of which have considerable, good-quality vacant space and continue to be preferred by occupiers. The suburban micro-markets of Gurgaon and Noida were at the forefront of the leasing activity seen in Delhi NCR and continued to witness a strong and consistent level of demand for office space in 1Q11.
Overall Delhi NCR witnessed a net absorption of 1.63 million sq ft (151,755 sqm) in 1Q11.The CBD again witnessed negligible leasing activity in 1Q11, and the net absorption was nil. Vacancy remained stagnant at 1.1% in 1Q11. The SBD witnessed moderate leasing activity, with net absorption recorded at 90,000 sq ft (8,362 sqm). As a result, vacancy levels dropped to 14.6% in 1Q11, down from 16.0% in 4Q10. Overall, vacancy in Delhi's CBD and SBD together fell to 10.1% in 1Q11 from the 11.4% recorded in 4Q10, with the SBD contributing all absorption recorded in the quarter.
Key transactions in the prime city recorded in 1Q11 included:
Science and Engineering Research Board, leasing 26,584 sq ft (2,469 sqm) at Vasant Square in the Vasant Kunj precinct in the SBD; and
Ricoh, leasing 26,000 sq ft (2,415.5 sqm) at Salcon Aurum in Jasola Business District in the SBD.
Supply
No new supply addition was recorded in either the CBD or the SBD in 1Q11. Commercial stock numbers remained unchanged at 2.13 million sq ft for the CBD, while SBD stock remained at 4.8 million sq ft.
Asset Performance
A buoyant and positive business sentiment pervades the city, with most companies firming up expansion plans or executing real estate growth plans as the economy is on an upswing with good performances seen across industry sectors. The lack of vacancy in the CBD led to negligible leasing activity, with transactions limited to only churn in existing stock. However, rents rose slightly to Rs.230 per sq ft per month at the end of 1Q11 on the back of low availability and higher demand. Grade A office rents rose to Rs.230-275 per sq ft per month. The SBD witnessed stagnant rents this quarter as the double-digit vacancy levels ensured that occupiers had more choices and, consequently, more negotiating space. Rents remained stable at Rs.145 per sq ft per month in line with the trend towards rent stabilisation and firming up seen in the previous two quarters.
12-Month Outlook
With rents moving up slowly in the CBD and remaining stable in the SBD in 1Q11, both these markets are slowly but surely on the rise, leaving the market trough behind them. Landlords have started to take advantage of low availability in the CBD to increase rents as the CBD is witnessing an active churn to the stock, while the SBD leasing market will continue to remain robust and witness moderate to good absorption. Occupiers will look to lock in spaces as rents are all set to see an incremental growth in 2011, with vacancy rates expected to drop over the year.
Delhi: Prime Retail
Demand
Buoyed by good economic growth and a revival in business confidence, both large and small segment retailers have begun executing their strategies with a renewed vigour after a prolonged spell of low footfalls and reduced retail sales. Caution is, however, still the buzzword as retailers have strategically restricted their expansion to only key popular retail projects or new ones, limited to those that offer good design, branding and the potential for a higher footfall to sales conversion ratio.
The vacancy rate across all micro-markets rose to 29.1% in 1Q11, up from 26.1% in 4Q10. Net absorption recorded in the NCR retail market was 622,001 sq ft (57,786 sqm) compared to 201,576 sq ft (18,727 sqm) observed in the previous quarter. The level of absorption rose appreciably as one of a total of six completions recorded this quarter became operational with a nearly 90% occupancy level. This was in line with the pre-leasing activity observed in upcoming retail projects in previous quarters, when retailers were looking to lock in rents at lower levels while the project was still under construction.
Supply
The Delhi NCR retail market witnessed six mall completions in 1Q11, with three in the suburbs, two in Prime Others and one in the Prime South sub-market. The operational malls in the suburbs include Ninex City Mart, a 350,000 sq ft (32,516 sqm) development on Sohna Road by the Ninex Group; DLF South Point Mall, a 300,000 sq ft (27,871 sqm) development on Golf Course Road; and R Mall by the Raheja Group, a 152,500 sq ft (14,168 sqm) development on Sohna Road. Pacific Mall, a 450,000 sq ft (41,806 sqm) development, and DLF Galleria, covering 150,000 sq ft (13,936 sqm), became operational in the Prime Others micro-market. Prime South saw the completion of the delayed DLF South Court, which is a 250,000 sq ft (23,226 sqm) development. Most of these malls became operational with occupancy levels in the range of 7-10%; Pacific Mall was the highlight, which commenced operations with occupancy of nearly 90%.
Asset Performance
Overall rents rose slightly to reach Rs.128 per sq ft per month in 1Q11 from Rs.127 per sq ft per month in 4Q10. The Prime South micro-market witnessed rise in rental values this quarter mainly due to high occupancy in good quality assets where landlords have started to test the price elasticity. The remaining micro-markets continued to be stable, although leasing activity was limited to only Prime South and one retail project in Prime Others. This resulted in a slightly better absorption figure that does not, however, translate into an overall market increment, but only retains stability in the retail segment. Prime Delhi rents moved up and ranged between Rs.210 and Rs.260 per sq ft per month.
12-Month Outlook
The next 12-month period is expected to continue the trend observed over the past 2-3 quarters, namely an increase in tenant queries and lease transactions by retailers. However, only projects boasting a good location coupled with an experienced developer profile, a professional mall management team following a lease-only model and active tenant mix management will attract retailers. Retailers will continue to engage developers/landlords in active negotiating tactics, with each aiming to achieve favourable lease terms. Prime South will continue on its upward surge in rents, while the Prime Others and the Suburbs markets are expected to witness two-directional (increase and downturn) price movements at an asset level.
The author, Abhishek Kiran Gupta, is Head – Research & REIS, Jones Lang LaSalle India