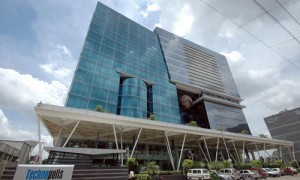 With the real estate industry reeling under an unprecedented crisis, top developers from across the country will meet in Pune for a two-day CREDAI conclave starting Wednesday to brainstorm and find solutions to revive the sector that contributes 6.5% to the GDP.
Presidents of CREDAI (Confederation of Real Estate Developers' Associations of India) from 19 States and 112 cities will gather for the first time in the 13-year history of the apex body to focus attention on all the key issues impacting the industry from the point of both the developer community and home buyers.
"The national conclave assumes significance in view of the fact the industry has been at a virtual standstill in many States like Maharashtra, thanks to various delays in official sanctions, coupled with the rising cost of inputs," said Lalit Kumar Jain, National President, CREDAI.
CREDAI claims it has been trying to sort out the issues with a missionary zeal, but unfortunately the response from powers that be – both at the Centre and States – has been abysmal, Jain lamented and said, "Now we will take stock and some out with ready-to-implement industry solutions."
The session will also discuss the impact of the Union Budget, GST, Direct Tax Code, accounting guidelines, Maharashtra Government's directive to reserve 20% of the development for affordable housing and so on.
"We will also scrutinize the available opportunities in affordable housing arena since we are equally keen to ensure that the government's goal for housing for all is met," he said.
Recalling that CREDAI has recently tied up with NSDC for a unique programme called Kushal for enhancing the skills of labour in the construction sector, Mr Jain said "we are keen on taking this forward on all India basis".
Apart from dealing with the obstacles in the form environmental clearances, the CREDAI conclave will also formulate ways to encourage green building and energy saving concepts.
CREDAI will also work towards encouraging the entire gamut of realty – ranging from developers, architects to engineers – with a gala awards event on the lines of AIIFA or the various national film awards, he added.