By: Ravi Sinha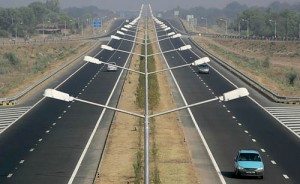 In view of the farmers agitation in Greater Noida, the surface transport ministry is learnt to have taken a U-turn from its earlier stand of facilitating land acquisition for both infrastructure development and real estate projects. Track2Realty has learnt that the ministry has decided to give infrastructure developers only land for paving expressways and not for real estate development along the corridor.
Transport ministry has proposed that land for laying the expressway will be acquired by the government and handed over to the developer as is the general practice in highways. However, the developer will have to acquire land adjoining the pre-decided entry/exit points on the expressway for realty development himself.
Expressways are high-speed corridors that are access-controlled (pre-determined entry and exit points) to ensure safety and speed consistency. The recent unrest at a Greater Noida village over land acquisition for the 165km Yamuna expressway connecting Delhi and Agra seems to be the trigger for the central government's move. Villagers clashed with the authorities demanding higher compensation for land. The Uttar Pradesh government has given land rights to develop 6,000 acres to the Jaypee Group.
According to a study conducted by the National Highways Authority of India (NHAI), the investment per km in expressway will be to the tune of Rs.25 crore a km, compared with Rs.7-8 crore a km in case of the highways.
The transport ministry, which still does not have a funding model ready for the ambitious expressway development plan, has also approached the National Innovation Council, a body appointed by the prime minister under the chairmanship of Sam Pitroda, for suggesting revenue enhancement models.
The panel, on its part, has suggested measures like exploiting advertisement opportunity on the corridor as well as construction of state-of-the-art wayside amenities having internet as well as video game parlours.
The ministry's ambitious expressway plans have hit a roadblock owing to lack of an appropriate funding model. It planned to award expressways spanning 18,000 km by 2022. For the first phase till 2012, it had planned to award eleven greenfield expressways connecting 3,140km.
However, none of them has kicked off. Even bidding for six expressways in the phase VI of National Highways Development Programme is not in sight. Despite this, transport minister C P Joshi has added two more to the list, Delhi-Jaipur and Delhi-Chandigarh.