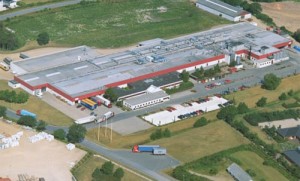 India's low cost of production and its location, providing access to markets of Asia and Africa, has brought the Euro 70 million (about Rs.400 crore) Dan Cake Portugal, a Portugal-based cake and biscuit maker, to set up a manufacturing plant here. Dan Cake has formed a 66:34 joint venture, called Danesita Phadnis Food Industries Ltd, with Phadnis Industries, part of a Pune based real estate developer group with interests in hotels, IT and infrastructure.
The Rs.100 crore plant with capacity to produce 10 tons of cakes and biscuits a day on a three shift basis, will be located at Chakan, the industrial hub near Pune. However, the first products will roll out of temporary premises at Khopoli, Dan Cake Chairman, Kantilal Jamnadas said.
"Our international brand, Danesita, will have five products initially, all in the value for money segment. Our brand in Portugal is Dan Cake and we have a global leadership position for butter cookies," Jamnadas said. Dan Cake, set up by Jamnadas 32-years ago, has two manufacturing locations in Portugal, the third coming up near Pune. He added that raw material prices in India are on average 20-22% lower than in Portugal while the Indian market is estimated to be worth Euro 1.5 billion.
Dan Cake Portugal, formed when the Danish company sold off its European regional operations, exports 75% of its 45,000 ton production. The company has received financial support from the government of Portugal to internationalise its operations.