By: Ravi Sinha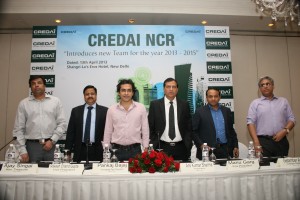 Track2Realty Exclusive: A Delhi-based brand strategist says property exhibitions are more about BTL (Below the Line) brand positioning. Requesting anonymity, he maintains that footfalls are not necessarily translated into actual buying. Even the sales figure that developers so glorify out of the property fest is, more often than not, accumulative sales figure of the given period.
"I am not against property fests per se. It is good actually for meeting the prospective buyers, investors and even within the peer group. But then such platforms are actually B2B (Business to Business) forums. To assume that a property exhibition is a catalyst to sales drive or revival of the market is far from reality. But yes, it is one of the best tried and tested brand drivers in real estate business," he says candidly.
Manju Yagnik, Vice Chairperson, Nahar Group, however, gives another dimension to property exhibitions. According to her, such fests offer a great opportunity for the home buyers to understand the state of the art development of the real estate sector at different locations. World over, property exhibitions serve two purposes; one, they showcase the latest innovations and improvements that enables customers to make an informed decision.
Second, exhibitions also offers various developers to showcase their own growth in terms of new destinations and value additions they have brought in with a view to gain more satisfied customers.  With great success of exhibitions organized by various forums, it has now emerged as a benchmark in the industry.  A series of advertisement campaigns during the property exhibitions has resulted in changing market sentiments.
"Initially when property exhibitions were introduced, the number of footfalls recorded then was good. But these footfalls were not necessarily converted in to sales. However, in the recent past, property exhibitions have emerged as a business platform in the real estate and many deals have started happening during the exhibitions. We have seen some of the developers entering into a mega corporate deals during the mega property exhibitions. Analysts too have begun visiting the mega exhibitions to gauge the trend in the real estate market and to prepare a report on its basis," says Yagnik.

to be continued