Track2Realty Exclusive
Bottom Line: With the growing spate of consumer activism in real estate, element of consumer blackmailing has also made inroads.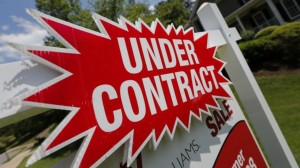 A Ghaziabad-based developer was approached by 20 customers en block. Prima facie there was nothing to suspect. The developer was rather happy that in a slow moving market he had a bulk buyer deal walking up to his sales table. However, he was soon exposed to the unpleasant reality of organized consumer blackmailing.
These homebuyers started accusing, demanding, arm-twisting, protesting before media and threatening to drag him to the court. Taking at the face value of consumer grievance, he later got to know that this is the modus operandi of some of the local influential people to get together and put the developer in a spot.
"I was told by some other developers that these people have got good media connection. So, even if they cannot harm you legally, they are influential enough to create an ambience that is not good for the brand image or the sales channel. So, I did what some other developers had done in the vicinity. I gave them exit with lucrative buy-back offer to save the reputation of my company in a market where the collective consciousness and media will make it believe that the builder is at fault in any case," admits the developer on condition of anonymity.
Indian real estate, of late, has woken up to the new reality of consumer blackmailing. While in most of the cases the grudge of the homebuyers has been genuine; it seems there is an organised mechanism emerging that want to encash upon the homebuyers' acrimony with the developers.
There has also been instance when the victims suddenly turned out to be crusaders; of course the gains (monetary and otherwise) not withstanding. A classic case in point is when the Competition Commission of India (CCI) imposed penalty of Rs 630 crore on DLF, for 'unfair trade practices' and 'abuse of market dominance' with project Belaire. The Belaire Owners' Association had then suddenly became self-styled crusaders against developers. They started openly advising several Residents' Welfare Associations (RWAs) from Gurgaon to Greater Noida how to resolve their flat-related problems.
The moot point remains as to whether homebuyers' legitimate grievances being addressed can empower a group of victims to suddenly emerge as de facto consumer courts overnight?
Qubrex, the real estate brokerage firm that presented an expert report to the CCI on the market share of DLF to establish its dominance in Gurgaon, also got its hands full, with various buyers seeking its help against developers.
Madhrendra Sharma, a Supreme Court lawyer points out that some of the homebuyers approach the court with such flimsy grievances that there is no ground for any legal case. He believes the problem lies in the way real estate business has grown; it has arm-twisted the homebuyers; and in the way some smart homebuyers' are finding an opportunity in adversity.
"I advised a builder client to expose the racket of some organized pressure groups in his project. They were arm-twisting the developer with demands that were neither part of builder-buyer agreement nor part of industry practice at large. But the developer instead settled it with them out of court as the case might have affected his overall reputation," says Sharma.
Raj Gala Shah, Partner, Zara Habitats tries to put up a brave face when he says that consumer activism can turn into blackmailing only if the developer has failed to provide correct information to the said consumer from day one.
"If no information has been concealed from the developers team while selling /marketing the property then there seems to be no cause of worry towards any instance of consumer blackmailing. It would be inappropriate to term a consumer's demand for his right as consumer blackmail," opines Shah.
Consumer blackmailing might have serious consequences for the grievances of the legitimate buyers. It might lead to a perception gaining ground that all the consumer activism is handwork of vested interests. This can defeat the homebuyers' cause the way it has been with the PILs (Public Interest Litigations) where the respective courts started objecting to the locus standi, motive and objective of many of these cases.
Media might be a party in fuelling the fire with consumers' aspirations but in the court of law only and only the evidences will stand to scrutiny. However, the perception of consumer blackmailing as a prevailing reality will definitely hurt the legitimate consumer activism in the long run. 
By: Ravi Sinha