By: Jaswinder Singh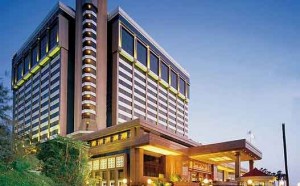 The Associated Chambers of Commerce and Industry of India (ASSOCHAM) has suggested the government to introduce Real Estate Investment Trust and Real Estate Mutual Fund to enable investors to own a diversified portfolio of professionally managed assets in the real estate sector. In a note submitted to the government, the Chamber said that the Indian Real estate sector currently lacks any monetization vehicle for capital intensive verticals such as commercial offices and retail malls. Further, since the funding requirements for real estate projects are significant, broad based portfolio investments by individual investors is not feasible. A possible solution could be created in the form of REIT and REMF.
These vehicles are primarily characterized by their investment in real estate assets as well as limited liability for unit holders and they generally engage in professional real estate management as well. REITs have enabled small investors in most developed economies to hold a diversified portfolio of real estate assets which would otherwise not have been feasible. USA, Australia, Japan and Singapore are the amongst the more developed REIT / REMF markets, with the necessary regulatory framework in place and significant representation of such listed instruments on their respective stock markets.
ASSOCHAM has also suggested the government to make it mandatory for developers to provide Home Information Packs to their customers. These packs carry copies of documents related to clearances, deals, valuations, development plans, implementation milestones, and impediments, if any. Such initiatives can also act as confidence building measures, especially in India where real estate transactions are enshrouded by various surprises, controversies, disputes, and a subsequent loss of satisfaction and trust.
The Chamber said considering the magnitude of socio-economic value the real estate industry creates for the country, India's vision for 2020 needs to be closely linked with our vision for this industry. A more prosperous India in 2020 will be characterized by a better-organised real estate industry which is transparent, efficient yet well-regulated and focused on sustainable development.
The prudent fiscal measures taken by the Reserve Bank of India the strength of our domestic demand and the restructuring measures taken by the real estate development community helped the industry reposition its focus and ride through a period of unprecedented turbulence. However, the fruits of growth have to also reach the common man in semi-urban and rural areas, and not just be restricted to a few big cities. As a country, our needs are changing. Looking at the demographic changes, it is a challenge to handle the escalating pressure on our current infrastructure and build new infrastructure to keep pace with our urbanization and population growth.
Setting up of a regulatory authority and an appellate tribunal will help organizing the industry, but only if they are efficient and enablers for the industry's progress. In the developed economies, government regulations promote planned development without acting as hindrance. A real estate regulatory body (called real estate commission in some countries) licenses developers, agents and price evaluators, on the basis of their competence gauged through common qualifying exams.