News Point: Peninsula Land Limited showcased their innovative sales strategy campaign with their property Celestia Spaces in Sewri, Mumbai.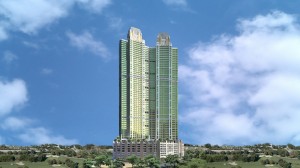 The sales strategy was targeted at the existing home buyer leads.  A soft launch of their show apartments and SOSF was announced and the buyers were invited for an experiential tour around the flat.
This tour was conducted over two weeks, post the visit an exclusive offer was presented to the buyers wherein they could book the apartment by presenting a cheque of Rs. 11 Lakhs. The final price of the apartment would only be disclosed on the 18th and 19th of February 2017.
Peninsula saw a presence of 250 families show interest in purchase, out of which over 75 families finalized their purchase decision. After disclosure of the price, the total sales during the two days amounted to approximately Rs. 300 crores. This is the first instance of such high conversion rates in the real-estate industry.
Nandan Piramal, Director of Marketing & Sales, Peninsula Land Limited said, "Our sales strategy was focused on not only showcasing our state of the art actual show flat but also rewarding those buyers who have shown keen interest in the property. Sewri has been developing rapidly and we are proud to have an exceptional offering for our customers. The high success rate just goes to show the confidence our consumers have in Peninsula Land Limited."
Rajeev Piramal, Chairman & Managing Director, Peninsula Land Ltd added, "This is a huge accomplishment for Peninsula Land. Our main thought behind this offer was buyer convenience. We wanted them to feel rewarded for making one of the most important decisions of their life. With the show flat, the buyers not only experienced what will be offered but they also witnessed some of the features which will be a part of Celestia Spaces."