By: Anshuman Magazine, CMD, CBRE South Asia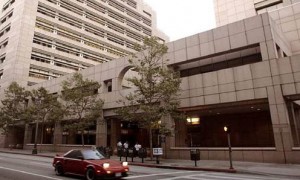 In many ways, the year 2015 was a defining one for the residential real estate segment in India. This was the period when the market began to evolve, along with customer expectations as well as market dynamics.
The most important change among these, perhaps, came about in the outlook of the homebuyer. Unlike previous years, we were no longer dealing with end-users who were satisfied with offers and property brochures alone.
The key words in customer satisfaction for home purchases in 2015 became project delivery, pace of construction progress, and product quality.
The inventory of completed and available housing units in most micro-markets of leading cities in the country helped home buyers to make their purchase decisions.
Much like the home buying process in evolved markets around the world, the residential real estate segment in India caught up with the going trend as well, by enabling investors and end-users to take informed decisions with ready products rather than on the basis of launch information and product literature.
Initiatives for housing sector revival
The Government has been trying to revive the housing market by inducing monetary easing measures; and in this regard, with the  Reserve Bank of India (RBI) having  already pared key interest rates four times this year to 6.75%.
The Central Bank's proposal to reduce the minimum risk weightage on individual housing loans for low cost homes will also hopefully lend support to the Government's 'Housing for All' scheme. Once implemented, this move is likely to provide an impetus to sales in the affordable housing segment.
As of last year, builders as well as banks had been offering attractive terms to homebuyers during the festive season in a bid to revive the market. Apart from the usual gift vouchers and overseas trips, developers had also planned new project launches, discounts and finance schemes for the period.
During 2015, however, due to the sales slowdown in the housing segment, various festive offer schemes like the subvention scheme, were extended by developers to homebuyers throughout the year. New launches also remained subdued during the year.
Despite reduced home loan rates, relaxation in loan-to-value (LTV) ratio in the housing sector, and significant discounts and attractive offers from developers on completed projects—investors are yet to return to the market in comparison to demand in previous years.
Major reasons for this sluggish demand, as highlighted earlier, are home buyer expectations on project delivery, the pace of construction progress, and ultimately, product quality.
An introspective year: 2015
This has been an introspective year for India's housing market, for development firms, property construction contractors, as well as homebuyers. While homebuyers' primary demands have been on-time delivery and quality of construction, developers too have been transitioning towards new and innovative methods to attract end-users, with a focus on quality product delivery.
The residential market has been gradually shifting from a pure price mechanism this year towards a more qualitative change in terms of commitment to delivery and right pricing strategies. On the funding front too, there has been a change towards a debt structure from an equity structure.
Apart from becoming more realistic with property pricing, developers and landlords have also become more accommodative of homebuyer requirements.
Currently, developers are more flexible with property price points and are ready to offer better payment plans and structures to get the buyer to return to the market. The focus is now on clearing ready inventory rather than on launching new projects.
Outlook for 2016
The property market in 2016 is expected to see a qualitative change. While homebuyers will continue to remain discerning in terms of quality products delivered without delays; development firms will likely turn their focus on quality construction and on timely delivery of their projects. Monetary easing, meanwhile, is expected to be fully passed on to end-users by 2016. It is hoped that the Government will continue to provide incentives to sectors such as construction materials, while aggressively driving urban infrastructure projects.