Track2Realty Exclusive
View Point: Bijay Agarwal, Managing Director of Salarpuria Sattva Group feels 2017 was year of consolidation and the year ahead would be exciting for the sector.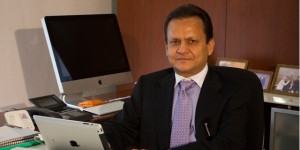 2017 was the year of consolidation for the Indian real estate industry. With the roll-out of game-changing policies like RERA, the Benami Transactions Amendment Act and demonetisation, the real estate sector saw a wave of consolidation.
One of the most significant trends the Indian real estate sector saw in 2017, was the infrastructure status given to affordable housing. The government's vision of achieving Housing for All by 2022 appears a lot more achievable, with steps taken like effectively revising the qualifying criteria.
Within the commercial sector, there has been an immense spike in co-working spaces across the metro as well Tier-IIÂ cities. Another emerging trend in the sector was the boost given to the warehousing and logistics sector through a number of important JVs. Needless to say that the need for IT office space is still booming and demand is high.
If you are transparent, loyal and honest, you will be rewarded by the customer. As a group, timely delivery is our USP and this has won us a commendable customer base. One thing to be avoided, don't stretch yourself for debt, avoid debt as much as possible.
We see the year 2018 to be very exciting for the sector. The recent initiatives and policies introduced by the government like RERA, REIT and GST, transparency and subsequently the buyer's confidence will only increase in the realty market. 
2017 trends like the affordable housing segment, co-working spaces and the transformation of the office sector will only continue, and be further strengthened.
When we look at Bangalore, it has always been an actual user-driven market. We expect to see an exponential increase in the housing sector, during the latter part of 2018. The future looks more than promising for the Indian real estate sector as the customer confidence is high due to greater transparency.