Track2Realty Exclusive
Bottom Line: Pune homebuyers, like rest of India, now only trust ready to move properties.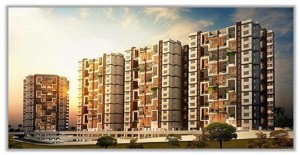 Rukhsana Khan wants to buy a house in Ambegaon Budruk of Pune. Her property search has led to a relatively better priced property at Rs. 4600 per sq feet that is expected to be delivered in the next couple of years. A ready to move in flat would cost her a price of Rs. 5900 per sq feet.
This difference of Rs. 1300 per sq feet means that she has to bear an additional Rs. 14,30,000 for an 1100 square feet of apartment. This premium for a ready apartment is too high a price for this government employee. Yet, she is determined go a ready to move property only.
'ÄúIf I could not arrange for the finances, I will better wait for a few more months than go for an under construction apartment. The execution risk is too high nowadays and often it is not just the fault of the developers but some policy issues also delay the project timelines for a few years,'ÄĚ says Rukhsana.
She is not alone in having apprehension with the under construction property. As per a survey by Track2Realty, nearly two third of prospective homebuyers in the city, 62 per cent to be precise, prefer ready to move property. Though the aspiration for a ready flat is less in the Pune city when compared to all India figure of 78 per cent going for ready apartment, it is still a high number of homebuyers in Pune who are apprehensive with under construction property.
The inventory overhang might be lesser in Pune, just 13 months, compared to other cities, this nevertheless raises a question as to why the homebuyers are shying away from under construction properties in the city. More importantly, what are developers doing to end this crisis of confidence? Developers have their own reasons to believe that the data only shows half the truth.
Parth Mehta, Managing Director of Paradigm Realty contests it saying that in general, homebuyers have become well informed and scout for properties which are in advance stages of construction with a fear of double wham my incase of delayed possession by builder leading to extended EMI as well as rents on tenanted houses for personal use.
'ÄúDevelopers are making all efforts to comfort the homebuyers to gain their trust. They are nowadays coming out with subvention schemes to attract end users with minimal down payments, as low as 5 per cent of agreement value at booking and maximum during middle stage of construction and possession,'ÄĚ says Mehta.
Arvind Jain, Managing Director, Pride Group says that the National Housing Bank (NHB) mentioned Pune's inventory of unsold residential stock as 13 months worth, which is very low when compared to other cities. This is because consumption of residential real estate in Pune continued to be healthy even during the lowest point of the national real estate slowdown. There can be many reasons for unsold inventory – muted market sentiment, a lot of supply being in the early stages of construction, housing projects being constructed in the wrong locations, and over-pricing.
'ÄúIn Pune, some supply is undoubtedly in locations which have not picked up because of lack of infrastructure, and there are also quite a few projects where developers have been too adventurous in their pricing. The fact that Pune continues to perform better than other cities on appreciation indicates that most investors have navigated away from the non-lucrative propositions,'ÄĚ says Jain.
Kishor Pate, CMD, Amit Enterprises Housing reminds it is pertinent to note that many of the unsold projects in Pune are the result of deficient planning on the part of the developers. They have chosen flawed or hopelessly futuristic locations where people are not interested in moving, and/or have included high-end amenities that drive up the overall cost beyond what buyers are willing to pay.
'ÄúThe decreased buoyancy in the housing market is also responsible. Many buyers are indecisive since they expect a correction in prices. However, it has become evident that Pune will not see a correction, so these buyers are now coming into the market with firm purchase decisions,'ÄĚ says Pate.
It is true that the homebuyers are being circumspect about investing in under construction projects. But equally true is the fact that they are showing confidence in projects by established developers with a strong reputation for delivery. The data that is lending credence to the unsold inventory is mostly in the non-descript locations where the lack of infrastructure has not let the potential of the market transform into the performance.
Developers, on their part, maintain that it is incorrect to say that buyers are shying away from under construction projects in general. They are shying away from developers who they have no reason to trust and with those developers who have not built up a good track record.
They are also shying away from projects being constructed in locations with no support infrastructure which are likely to cause issues in terms of basic utilities supply, or where the developer has not obtained all the necessary construction permits. There is very good demand for under construction projects by reputed developers who are also showing satisfactory construction progress on the ground.
The ground reality is that given the choice any homebuyer will go for a ready to move property. But then the ready apartment has its own cost of premium. This is not something that every middle class homebuyer would be in a position to afford.
Under construction projects have certain other advantages than pricing. A homebuyer can get it customized as per his needs. But since the execution risk is high there people generally do not go for it. Having said this, the track record of Pune developers vis-à-vis maintaining the timelines and being true to the commitment is much better than many other markets in the Indian cities.