By: Rami Kaushal, Sr Executive Director, Consulting & Valuation Services, CBRE South Asia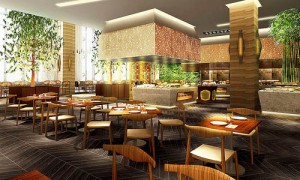 Track2Realty: It is increasingly being observed that standalone luxury hotels are becoming unviable in the country, especially in the case of owned, built projects where the land is acquired, and typically comes at a high cost exceeding 40% of the total development cost.
Many hotel operators in the upper upscale and luxury categories are gradually shifting towards asset light models, with pure-play hotel management and franchise roles being preferred —The Leela Palaces, Hotels and Resorts being a case in point.
This is not to say that the market has struck the death knell for the luxury hospitality business in India—far from it! In fact, the business today has turned to other strategies to continue as profitable propositions.
One such survival strategy adopted in recent times by luxury hotels in India has been the creation of "smart" hotels—in terms of the use of smart technology and innovative techniques to create economically as well as ecologically sustainable properties.
Sustainable hotel design is increasingly becoming a necessity for most luxury projects, more than just a design option. Practices such as water and heat re-cycling methods, lighting retrofits using LED, solar lighting, wind energy for lower carbon footprints, vitrified tiles with wood finishes instead of wooden floorings, color-coded garbage bins for efficient solid waste management, etc., are all being progressively adopted by the premium hotels business.
Today's luxury hotel guests too, are happy to do their bit for the environment by supporting and staying at such hotels which have a higher initiative for sustainability.
Some of the key drivers for sustainable practices in the hospitality business around the world in this regard include:
Cost savings
Hedge against utility rate increases
Emerging brand standards, and
Higher guest experience
As far as hospitality chains in India are concerned, nearly all of the luxury hotels run by the Indian hotels major, ITC Hotels, for instance, are LEED Platinum rated. While the ITC Gardenia in Bangalore has a non-air-conditioned lobby with a four-story-high 'Green wall', the ITC Windsor Hotel, also in Bangalore, utilizes energy created from its own wind farms; and the ITC Maratha in Mumbai uses nearly 80% of its energy consumption from renewable sources.
The Marriott Hotels, meanwhile, has launched a global initiative for reducing energy consumption by 20% by 2020. The Oberoi, Mumbai, has put in place highly efficient systems for water management, including using re-cycled water for flush systems and gardens. The hotel also uses low-voltage halogen reflector lamps in guest rooms for 40% energy saves.
The Leela Palaces concentrate on sustainable measures too, such as rainwater harvesting and native plants in landscaped areas for reducing water consumption and site disturbances.
The use of smart technology by such luxury properties for controlling costs and energy conservation includes cloud technology for operational efficiencies, thermal storage for air-conditioning systems, and the construction of rainwater harvesting pits, among many other sustainability approaches.
As for the right time for undertaking such initiatives, sustainable design and operation procedures are part of a larger global trend in the realty market at present, with major global corporations investing in robust sustainability programs.
In a bid to unburden their bottom lines, luxury hotels in the country are gradually realizing and integrating the use of smart technologies into their service offerings to guests. Apart from offering 'green' solutions, smart technology constantly offers cost-effective measures for tackling business challenges. Going forward, such smart strategies can only continue to drive innovations and growth of the luxury hospitality segment in the country.