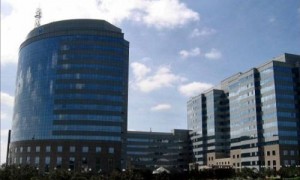 Track2Realty: Ahmedabad, Jaipur, Kochi and Kolkata¬†have significantly improved their value proposition for IT-BPM services delivery over last five years and emerged as¬†front runners¬†next only to Tier I cities or¬†'ÄėLeader'Äô¬†locations which continue to be the preferred choices for IT-BPM industry.
The 'Äėleader'Äô locations, however have also seen, a shift towards expansion into peripheral locations as emerging alternate delivery locations. These are the findings of a report by Cushman & Wakefield and NASSCOM, 'ÄėEmerging Delivery Locations in India: The Rising Tide'Äô.
The report includes a survey and study that evaluates the¬†top 10 'ÄėChallenger'Äô cities¬†that show the potential to attract IT-BPM companies to set-up and expand their operations in the medium term. The front runner cities are¬†followed by Bhubaneswar, Coimbatore, Trivandrum and Visakhapatnam as the second choices while Chandigarh and Indore as promising locations.
Over the last couple of years, the transformations in delivery models have altered location strategy of IT-BPM organizations. There is an increased focus on non-linear growth, serving new customer segments, verticals and geographic markets, attracting domain knowledge and emergence of digital technologies has led to shifts in global delivery models.
Sanjay Dutt, Executive Managing Director, South Asia, Cushman & Wakefield¬†said, 'ÄúIndia'Äôs Tier II markets are at an interesting cusp of growth. While many of these locations have been in the frame as next destinations for a very long time, it is only now that realistic signs of their emergence are visible. While the existing delivery locations will strengthen their proposition and new one'Äôs may emerge that offer specialized services and greater value addition in times to come.¬†However, these locations have to be backed by strong state government and local government policies order to grow as IT-BPM destinations.'ÄĚ
All the front runner cities have exhibited notable improvements in various parameters that have helped them to be among the top performers. Ahmedabad showcases strong infrastructure with good air connectivity, significant growth in IT Grade A office stock, upcoming metro rail project and location advantage of being on the Delhi-Mumbai corridor to name a few.
On the other hand, Jaipur offers a wide talent pool with headcount and number of IT-BPM units doubling in last five years along with good air connectivity and under-construction metro rail.
Kochi presents a distinct cost differential with operational cost savings up to 25% along with enabling IT infrastructure like presence of submarine communication cables ensuring high speed internet connectivity with export revenues tripling in last five years.  Kolkata excels in business performance with employee headcount and number of engineering students doubling in the last five years.
Talking about the growing upcoming IT-BPM destinations in India,¬†R. Chandrasekaran, President, NASSCOM¬†said, 'ÄúThe BPM industry has always been known for its versatile nature, and we have been able to stay ahead of the curve because we were not a stationary target. From providing unique domain expertise and venturing into new geographies, the industry has also acquired capabilities across domains. ¬†Now, with changing client needs and the growth in broadband penetration, the latest trend that we are witnessing is that more and more companies are entering tier 2 & 3 towns. Hence, it is the need of the hour that we build a robust ecosystem in these towns to help organizations in their functioning. NASSCOM and the industry will work with the government to improve infrastructure in these cities and support ministries to achieve the dream of an inclusive Digital India.'ÄĚ
The Cushman & Wakefield-NASSCOM survey further elaborated the growth opportunities in these 'ÄėChallenger'Äô locations by evaluating their performance across parameters such as Business Environment, Talent, Infrastructure and Cost Differential which were benchmarked against the average for Tier I cities.
PARAMETER
TOP PERFORMERS
Ôā∑¬†¬†¬†¬†¬†¬†¬†¬†¬†Business Environment
Ôā∑¬†¬†¬†¬†¬†¬†¬†¬†¬†Kolkata

Ôā∑¬†¬†¬†¬†¬†¬†¬†¬†¬†Jaipur

Ôā∑¬†¬†¬†¬†¬†¬†¬†¬†¬†Chandigarh

Ôā∑¬†¬†¬†¬†¬†¬†¬†¬†¬†Ahmedabad

Ôā∑¬†¬†¬†¬†¬†¬†¬†¬†¬†Talent
Ôā∑¬†¬†¬†¬†¬†¬†¬†¬†¬†Jaipur

Ôā∑¬†¬†¬†¬†¬†¬†¬†¬†¬†Bhubaneswar

Ôā∑¬†¬†¬†¬†¬†¬†¬†¬†¬†Coimbatore

Ôā∑¬†¬†¬†¬†¬†¬†¬†¬†¬†Visakhapatnam

Ôā∑¬†¬†¬†¬†¬†¬†¬†¬†¬†Infrastructure (both social & physical)
Ôā∑¬†¬†¬†¬†¬†¬†¬†¬†¬†Ahmedabad

Ôā∑¬†¬†¬†¬†¬†¬†¬†¬†¬†Kochi

Ôā∑¬†¬†¬†¬†¬†¬†¬†¬†¬†Kolkata

Ôā∑¬†¬†¬†¬†¬†¬†¬†¬†¬†Jaipur

Ôā∑¬†¬†¬†¬†¬†¬†¬†¬†¬†Cost Differential
Ôā∑¬†¬†¬†¬†¬†¬†¬†¬†¬†Kochi

Ôā∑¬†¬†¬†¬†¬†¬†¬†¬†¬†Coimbatore

Ôā∑¬†¬†¬†¬†¬†¬†¬†¬†¬†Trivandrum

Ôā∑¬†¬†¬†¬†¬†¬†¬†¬†¬†Visakhapatnam

Ôā∑¬†¬†¬†¬†¬†¬†¬†¬†¬†Indore

Ôā∑¬†¬†¬†¬†¬†¬†¬†¬†¬†Real Estate (Office)
Ôā∑¬†¬†¬†¬†¬†¬†¬†¬†¬†Ahmedabad

Ôā∑¬†¬†¬†¬†¬†¬†¬†¬†¬†Kolkata

Ôā∑¬†¬†¬†¬†¬†¬†¬†¬†¬†Trivandrum
The largest increase in the number of IT-BPM registered units in the last five years was noticed in Coimbatore followed by Visakhapatnam and Jaipur.
The highest overall cost differential was recorded at Kochi at approximately 25% compared to Tier I benchmarks. Kochi has the highest differential in terms of people cost at nearly 22% while Indore clocked the highest differential under the 'Äúother costs'ÄĚ at 40%.
The employee headcount more than doubled in 7 out of the 10 cities in the last five years. The highest increase was witnessed in Coimbatore followed by Visakhapatnam and Ahmedabad. With more than 1.3 lakh employees, Ahmedabad also had one of the highest employee headcount, preceded only by Kolkata clocking nearly 1.7 lakh employees.
Most of the emerging cities have recorded attrition levels below 10%, which is less than half of the levels of 22-25% reported in Tier I cities.
The number of student enrollments has increased in most (nine) emerging cities, surpassing the Tier I benchmark of 23% growth over last five years. Kolkata, Jaipur and Visakhapatnam noted the highest increase in last five years.
While Kolkata recorded the highest export revenue at nearly USD 1.8 billion, Visakhapatnam recorded the highest growth in export revenues in the last five years followed by Kochi and Chandigarh. Other cities too exhibited healthy growth in export revenues in the range of 60-80% in the last five years.
Enabling infrastructure such as Grade A IT office space recorded healthy growth in few cities in the last five years. Coimbatore, Visakhapatnam and Ahmedabad each witnessed increase in Grade A stock of IT and IT SEZ space by more than 10 times in the last five years. While the rental values in most of these cities are lower by 55-65% as compared to the Tier I benchmark rental values; Coimbatore and Indore offer the lowest rentals.
From a housing perspective the number of under-construction residential units increased in almost all of the 10 cities, 5 of these even surpassed the Tier I benchmark. The highest growth was seen in Bhubaneswar followed by Indore and Trivandrum.
As per the study,¬†the key advantages in operating out of these emerging 'ÄėChallenger'Äô cities,¬†include business continuity by providing an alternate business destination with strong local Government and industry body support; Access to talent pool which is both adequate and broad-based and relatively lower operating cost owing to low salaries and cost of operations.
Some of the challenges highlighted by the respondents were- lack of availability of suitable talent at mid and senior management levels; lack of soft skills in local talent and exposure to real world technical expertise leading to increased cost of training; Poor connectivity to suburban locations hindering mobility of employees; Infrastructure challenges such as adequate power supply, lack of recreational places, shopping centers and quality schools and educational institutes.
With increase in competition from other regional destinations such as China, Malaysia, Indonesia, Thailand, Vietnam, and Philippines; it has become important to adopt several best practices to accelerate the pace of development and visibility to the alternate destinations. Some of the practices recommended by Cushman & Wakefield and NASSCOM include
Ôā∑¬†¬†¬†¬†¬†¬†¬†¬†¬†Modules on specialized IT skills in syllabus, active contribution by IT companies
Ôā∑¬†¬†¬†¬†¬†¬†¬†¬†¬†Creating industry specific cluster of related companies 'Äď 'ÄúInnovation Centers,'ÄĚ which gives them competitive advantage and increases collaboration
Ôā∑¬†¬†¬†¬†¬†¬†¬†¬†¬†Development of Hi-tech Zones and Software Park Clusters within or in proximity to educational institutes and training centers to ensure greater industry-talent pool connect
Ôā∑¬†¬†¬†¬†¬†¬†¬†¬†¬†'ÄėPriority Sector'Äô status to the IT-BPM industry with dedicated government machinery to promote the interests of the industry and foster its growth
Ensure that cities grow in all aspects and can offer physical and social infrastructure that can meet expectations of a talent pool that is globally exposed and highly demanding.