By: Babulal Varma, CMD, Omkar Realtors & Developers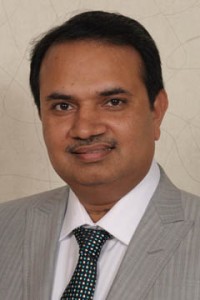 Track2Realty Exclusive: Omkar luxury projects are being developed rapidly at upmarket locations like Worli. Malad, Parel and BKC in Mumbai and designed to offer homes according to the niche lifestyle of the affluent clientele.
For instance, the boutique residential Omkar Meridia at BKC Crossing has been designed to offer elements of Singapore style superior development with premium facilities for the occupants like valet parking, rooftop garden and swimming pool.
Another iconic luxury residential complex, Omkar Alta Monte at Malad suburb has been designed by Callison (USA), a leader in architectural design and offers world class amenities.
In addition, our upcoming landmark development at Worli, comprising three sea facing residential towers, marks the debut of world-renowned architects Foster+Partners into the residential space in India.
The challenge of establishing our brand for this market segment has been to ensure delivery of global amenities, elite designs for interiors & exteriors and world class technology standards in construction.
To address these issues, we have engaged international industry experts, like UK-based design firm HBA for interiors, CBM Engineering (USA) for engineering works, UK-based LDA for landscaping, UK-based Buro Hapold for structural designing, Larsen & Toubro for construction amongst others. Modern technology systems include fully automated jump formwork system and quick deck shuttering system for reduced construction cycle time.
Point of difference like appearance, performance, quality or service defines the way a potential customer thinks for a given brand. For us, international designers and state of the art technology along with value-added services create a point of difference that make Omkar brand stand out from the competition in luxury residential market.
After all, the very term 'luxury' has been over used and abused in Indian market to the extent that now you really have to create a 'wow' factor to be taken seriously and trusted.
Our belief that product and design innovation is a seamless process is creating a paradigm shift in consumer expectations from real estate developers. Also, our equal emphasis on quality construction in both luxury segment and resettlement sector has made us a trend-setter in Indian real estate space.
In fact, our corporate campaign too builds awareness around the brand's proposition of holistic development of Mumbai. The campaign titled Mumbaipedia is a tongue-in-cheek look at India's most meaningful city and creates a sense of belonging with Omkar brand, by witty descriptions.
In a nutshell, we believe in the philosophy of not going overboard on branding with under delivery of projects from business standpoint. We are rather under promising with over delivery and hence we don't need to hard sell our projects.
Our brand campaigns are more about conveying messages to evoke human connection with the brand than selling projects and hence campaigns like Mumbaipaedia have been conceived.
We believe if consumers' goodwill is earned then it elevates the company to a level where balancing the brand positioning at the top and the bottom of pyramid is not a challenge. After all, human emotions and dynamics of relationship are everywhere the same, only the project offering is different.