By: Neeraj Gulati, MD, Assotech Realty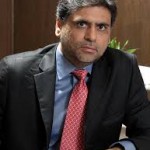 Track2Realty Exclusive: The term 'serviced apartment' is traditionally used to describe an apartment alternative to hotel accommodation for long stay leisure or business travelers. However there are two types of accommodation namely extended stay and corporate housing. It is built in a manner where a furnished accommodation, comparatively larger than a hotel room, with small kitchenette is provided with basic facilities of a household, sometimes even provided with concierge service.
The lodging rates are substantially cheaper compared to the starred hotels. With increase in corporate travel, spending weeks and months for working from different location has become frugal these days. Where people are left with no other options apart from lodging in hotels which is always a costly affair in own terms. With the advent of newer concept; 'service apartment' offers an alternative solution to the problem.
The worldwide scenario has exhibited a positive growth, despite the recession and collapse of worldwide property markets; the global 'serviced apartments' industry continues to expand. Occupancy level around the world had a good year in 2012 with demand outpacing supply and increase in Average Daily Rate (ADR) as a result.
In North America, demand is well ahead of supply, resulting in better occupancy levels and higher prices. In Asia and the Middle East, demand is healthily ahead of supply, also resulting in higher average levels of occupancy and price. In Central & South America, supply is running ahead of demand, resulting in low occupancy levels although prices remain stable. Africa is seeing better occupancy rates so far this year as demand recovers but prices have dropped back.
However, the picture is more mixed in Europe. Average occupancy stagnated as supply outpaced demand but average prices rose, driven by events such as the London Olympics and European football championship in Poland and Ukraine held earlier.
As of now, the segment is an uncharted domain in Indian terrain, catering to niche upscale segment which poses a huge market potential growing at a rate of 15% per anum at the current stake. The size of this segment is diminutive in comparison to the South Asian and Pacific markets where it has been acknowledged, popular and at a stage of acceptance.
In the realm of prospering economy witnessed by India, there has been an untamed demand for business travel across India with intense globalization bringing forth expats from foreign lands for longer stay. Due to which growing impetus on business and medical tourism in India has clocked 25% – 45 % growth manifold growth in past five years.
Consenting to the growth trajectory of hospitality sector; reflecting the huge gap between the number of travelers and hotel room available. It is expected that there will be a shortage of quality accommodation in near future, as in, supply of hotel rooms is apprehended thereof. Proliferation in sectors like Medical Tourism, BPO, IT/ITES, and Financial Institutions are pulling the crowd for service apartments in India. The concept which embarked on Mumbai around 2003-04, has seeped in cities like Bangalore, Hyderabad and Delhi NCR region.
Encashing the opportunity the segment posses, some of the Indian companies have taken the initiative to deliver quality 'Serviced Residences' across India. Even after successfully establishing the concept in India, developers are realizing that it is not as brand driver in this part of the world as in matured property markets.
The charges pertaining to lodging in serviced apartments in India varies from Rs 2,000–10,000 per night depending on the time period, size and amenities provided for stay. Some of the successful experiments in this segment in India also offer lucrative investment options where there is a guaranteed return on investment for the investors.
In particular, it is meant for investors who desire a recurring return on investment.  As these residences, which are strategically located near the corporate hubs, the occupancy levels are expected to remain high throughout the year. In addition to the investment, the investors are given a privilege of free stay for a limited period across India along with a club membership with the company.
The concept is an unique blend of hospitality and real estate creating a new pool of investor and target group of its own. The service residence across India fall under 3 major segments i.e Business, Leisure and Pilgrimage. Keeping this in mind there is huge potential for expansion. I am quite optimistic that the segment will not only grow but emerge as a brand driver for the realty companies in India very soon.