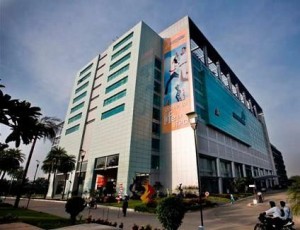 Ascendas India Development Trust (AIDT), the India-focused real estate fund floated by Singapore-based office space developer, is looking to raise close to $350 million. This will be the second fund that AIDT will be raising after investing its first fund of around $400 million.
According to senior officials at Ascendas India, the trust will be shortly initialising steps to raise the funds from global investors. The new fund will be used to part-fund its expansive projects coming up at Gurgaon, Chennai, Coimbatore and Pune spread over 200 acres across the cities.
Ascendas had launched AIDT during June 2007, a private real estate fund focusing on integrated property developments in India. An official spokesperson for Ascendas India however said they are yet to finalise the size of the second fund.
Ascendas has presence in more than 30 cities in 10 countries, across key markets such as Singapore, India, China, South Korea, Vietnam, Malaysia and the Philippines and has $8 billion assets under management and 45 million square feet under management.
In addition to AIDT, which funnels investments into greenfield projects, the company manages another fund — Ascendas India Trust (AIT), which holds its completed projects in India. AIT, listed on the Singapore Stock Exchange, owns around 7.9 million square feet of completed business space spread across Bangalore, Chennai and Hyderabad, with an asset size of around Rs.6,000 crore.
According to AIDT officials, it is developing an IT SEZ project at Gurgaon spread over nearly 65 acres, a 25-acre IT SEZ at Pune, a 53-acre integrated development at Coimbatore and integrated townships in Chennai and Gurgaon.
As part of its strategy to expand its footprint in India, AIDT, during February 2011, acquired a portfolio of five IT parks in Hyderabad from Phoenix Infocity with a total value of a little over Rs.850 crore. While AIT is acquiring the two completed buildings, with a total super built-up area of 0.4 million sq ft for Rs.173 crore, the remaining three buildings, with a total super built up area of 1.8 million sq ft, will be acquired as and when the buildings are completed and leased.
The pricing of the three buildings will be based on the net property income achieved at the time of acquisition which is currently estimated at Rs.680 crore.
Despite the growth, Ascendas India Chief Executive Officer Thomas Teo felt there were some hurdles on the way to its expansion plans in India.
"The STPI scheme is coming to an end and there was still no clarity on tax structures for SEZs. We are constantly in dialogue with the Government of India on these issues and let us see how it pans out," Teo told Business Standard.
Teo, who recently took over the Indian operations of Ascendas, felt that although there was severe competition by local players, the company will not get into rate cuts to attract clients. "Lease and rents are a matter of subject which we look into closely on a frequent basis. However, with our integrated projects, we are able to attract a premium from our customers, which reflects in the 95 per cent occupancy rates across our projects."