Bottom Line: An average homebuyer always has this dilemma of what is right property in the right market and at the right price point.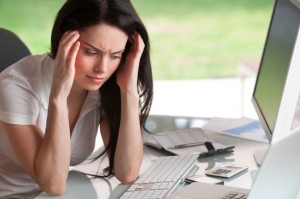 In the absence of any scientific research that could help the homebuyers to make an informed choice one either concentrates on the short term wants to overlook the long term needs or is confused between the end use necessities and quest for appreciation. More often than not the homebuyers' wants and needs contradict; there is no clarity on economic rationale and emotional urge; and a clear view of the parameters that collective form the livability index is missing.
There is definitely underline need for more research on the subject to help both the developers as well as the homebuyers which could lead to bridging demand & supply mismatch as well. Analysts point out that it depends on which location suits me and at what value is that available to me.
Unfortunately, there is always a confusing as to what is right value and people misread it with right price point. There is a need to look at the overall value of the house. A homebuyer may be paying an extra premium for the said property if he is getting the right value addition with the house.
Ten metrics to determine what is right property 
Physical infrastructure
Social infrastructure
Location & Aspiration
Appreciation potential
Competitive advantage
Rental potential
Launch2sales ratio
Construction quality
ROI cycle
Livability index
Naushad Panjwani, Managing Partner with Mandarus Partners maintains that very much like the beauty, the value of a project lies in the eyes of a beholder; something that the other person does not understand. According to him, the mistake most of the homebuyers make is to look at the self-use house as an investment and this is where they compromise on both the aspect. First, they compromise on the quality of the house because they want to invest in a place where there will be appreciation and then they would compromise on the basic needs that has to be there.
"In a market where the rent is just two or three per cent, even one per cent in a place like Noida, why should one buy a house for investment. I mean you can live on lease at walking distance from your house and have a better property at 25 kilometers distance. I think this is where we often fail to differentiate between investor and end user," says Panjwani.
Arvind Nandan, Director – South Asia with Colliers International says from a homebuyers' perspective what matters is that how do you conduct your life. To conduct your life what comes first is your professional life and then there is personal & social life, and these two things matter the most. So, other than the job catchment area, I have to see if there is enough social support in the vicinity; if there is enough healthcare support in the vicinity; are my daily needs going to be fulfilled.
"Once I know that these conditions are met then I will think whether I will afford it or not. It cannot be the other way round where I first start looking for the affordability and then see whether these conditions match or not.   So, by these two filtering I do most of my basic search that whether it is livable place from where I can work and manage my daily life. And then I come to which all projects match my price band, and then which unit etc. So, there are four layers of home search," says Nandan. 
Right property, in the right market and at right price point is quite subjective and it depends on person-to-person and market-to-market. However, what cannot be denied is that what differentiates between the right product in the market and way-too-ambitious project are – job catchment area, median income of the population and their social needs. 
By: Ravi Sinha