By: Anupam Saha, Co-founder & Business Head, RealToExpress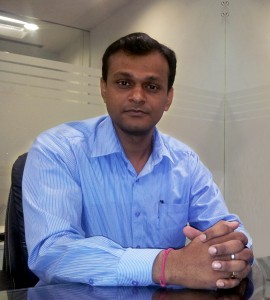 Track2Realty Exclusive: Looking back at the year 2013, Indian real estate has witnessed a variety of changes from IT perspective. The trend which started much before 2013, continued with industry's growing focus on putting IT systems in place to manage business processes to effectively manage real estate organization.
IT has made inroads much before, in areas like finance, accounts, lead & inventory management and allocation etc. However 2013 has seen all these functions coming at a single platform. ERP has been the buzz word amongst the large players at different level of the entire value chain; be it builders or real estate consultants.
This is mainly driven by the fact that in 2013 and the years gone by, the market was driven by investors and end users who focused on new projects. IT solutions for real estate therefore laid emphasis on managing these investors and end users. Right from catering to their information requirement of projects to managing the transactions & payment tracking for buyers.
From developers to consultants the complete value chain embraced technology in a big way. This is further supported by the fact that over 20+ IT solution providers had come up with browser based basic CRM solutions for the real estate consultants in India in last one year. These are in addition to the big ERP/CRM players like SAP, Salesforce, RealtoExpress and Oracle which are in the industry for a longer time. RealtoExpress is a cloud based desktop CRM/ERP solution which offers both the flexibility and scalability of a cloud architecture and Security of a Desktop solution.
In the past year the real estate consultants have taken up campaigning in a much more methodical manner. The existing CRM/ERP in their organization has provided them tools to extract categorized data for targeted campaign, which has given them better return on investment. As the volume of business has been marginally impacted in the past year, such IT solutions have helped the organizations in maintaining sustainability. CRM/ERP solutions have even helped the Real Estate Consultants in increasing their lead conversions, efficiently.
In the year 2014 it is expected that real estate consultants will endeavour at providing exit route to their investors & clients. As the new age consumer, today is largely exposed to and accessing information through online mediums e.g. portals, social media etc. consequently real estate consultants will make their presence felt on these platforms in a more organized way.
Be it a B2C or B2B scenario, finding the correct information is nearly impossible. Inauthentic and duplicate data are major concerns. As observed in the past, most of the deals in reality sector take place between two real estate consultants; therefore IT solution providers are working at developing solutions to cater this requirement. Business networking portals specifically fine tuned for real consultants will come into market. These platforms will help in finding out correct information speedily, therefore helping consultants connect across locations and cities.
A global trend is being observed, where across industries organizations are taking advantage of the social media phenomenon to reach out to their potential partners and client. India has seen much success of social media platforms. Business communities will utilize the same once suitable IT solutions are available. Private social networking for business will also become popular in the year 2014.
Social features will also get embedded in internal CRM/ERP solutions and will popularly become a part of any digital commutation with clients or employees.
Email communication will slowly take a back seat, somehow getting replaced by social media tools, which are faster in reaching out in an organized way to wider audiences. Thus chances of closing a deal in least time will become highly probable.
The year 2014 will be the year of "Social Revolution" in real estate Sector, where realtors will close more deals by reaching the new set of consumer, that is the youth who aspire to be big, high on mobility and social connectivity with huge disposable incomes.